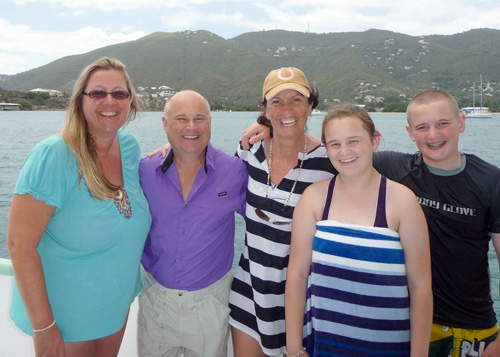 Robin, Edwin, Gitza, Maddy and Rand
When the Petersons decided to take their whole family on a Caribbean vacation, they went on line and discovered Tiki Adventures. Upon landing in St. Thomas and hopping onboard our Carolina skiff, they instantly knew they were in for something different.
After settling in, it wasn't long before Maddy, Rand and Edwin were doing acrobatics off the top deck into the warm, blue, Caribbean water, a far cry from their Northern home. They knew immediately they had made the right decision. After a relaxing evening on the top deck and a good nights sleep, Stormy started the engine and headed for the BVI's. Next was a morning surf sessons at Apple Bay, Tortolla, with Rand and Edwin. Later that day we all hopped in a rental car and took off for a skyline view of the Island.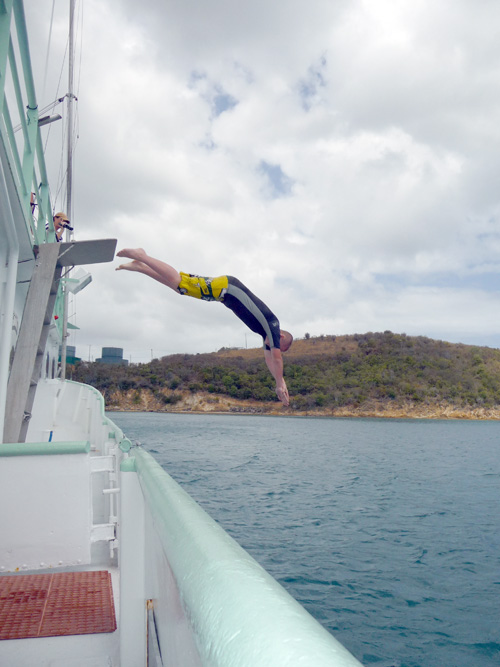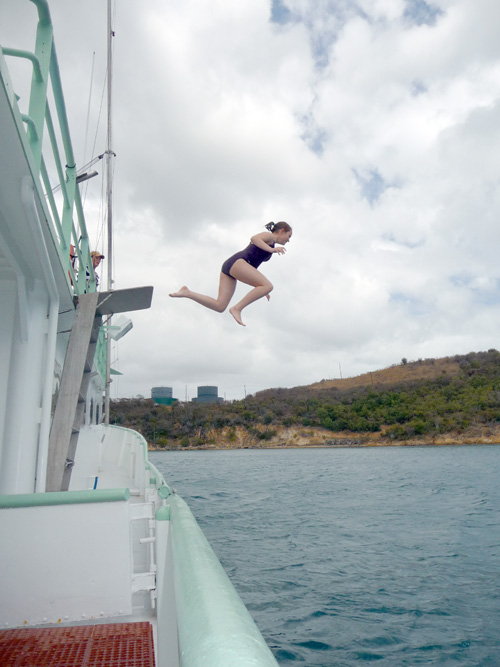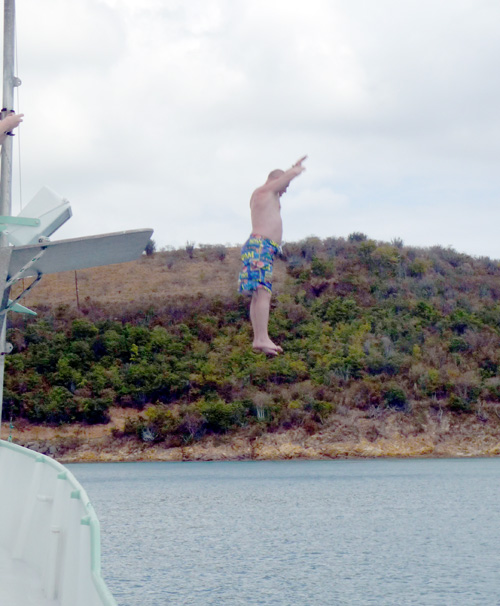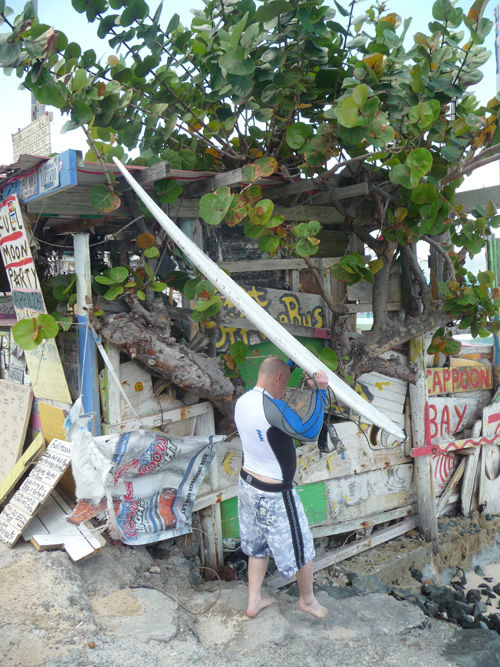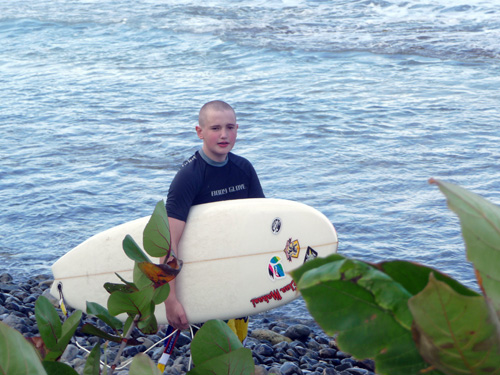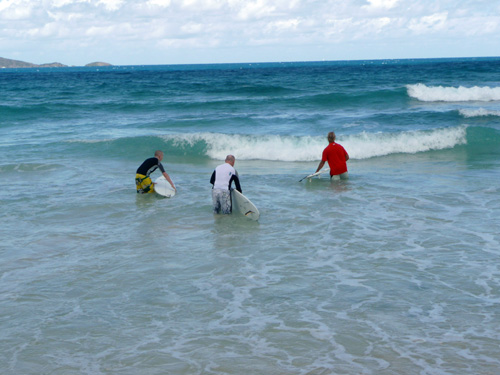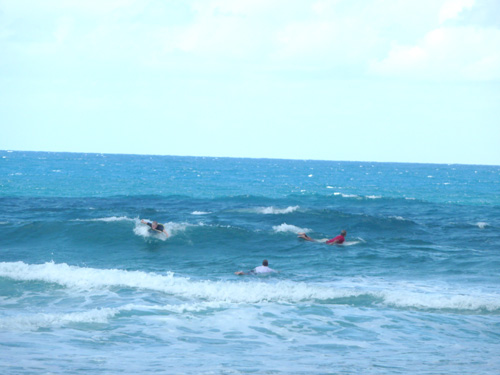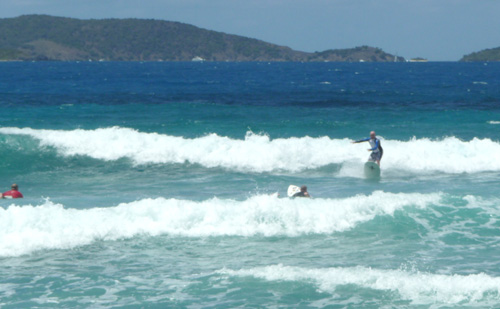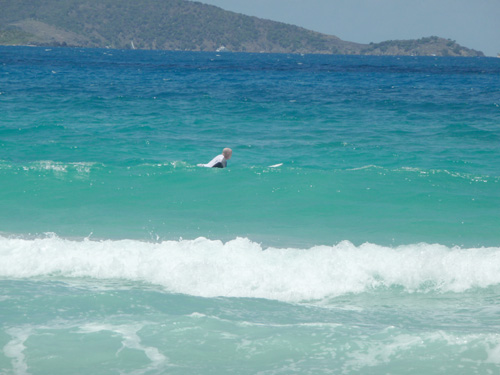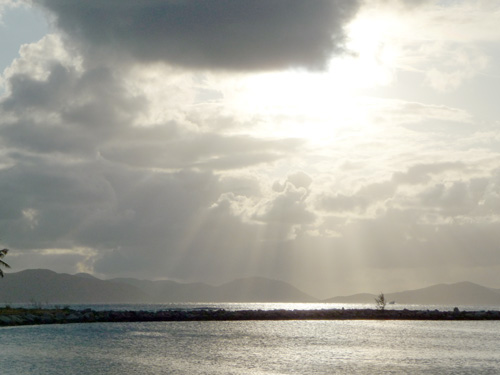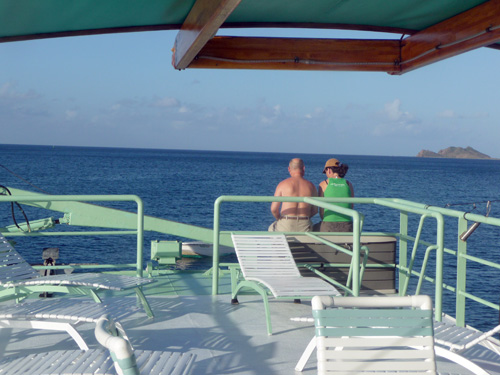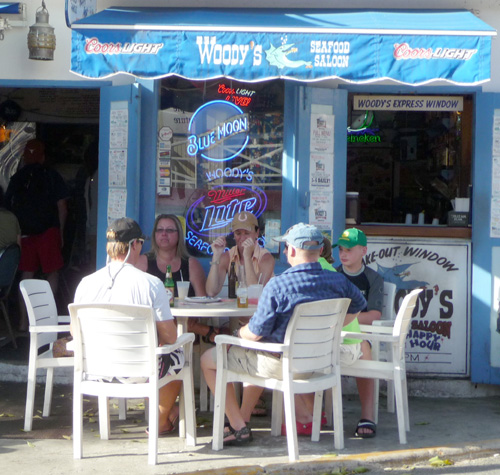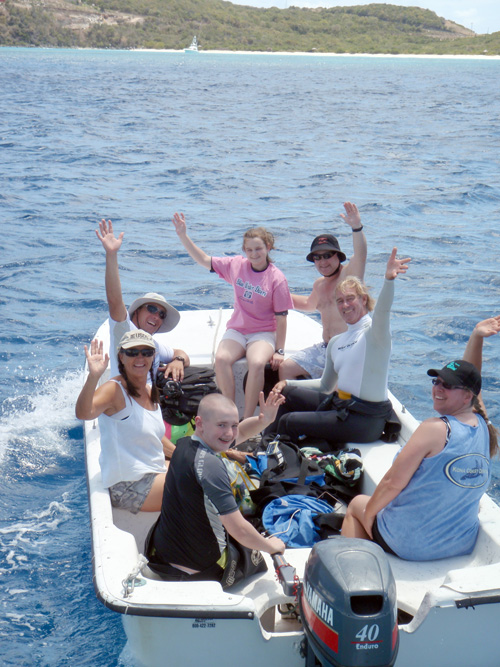 It was then time to get everyone geared up and underwater for some of the most scenic diving in the tropics. Needless to say, most of the trip from then on was spent below sea level.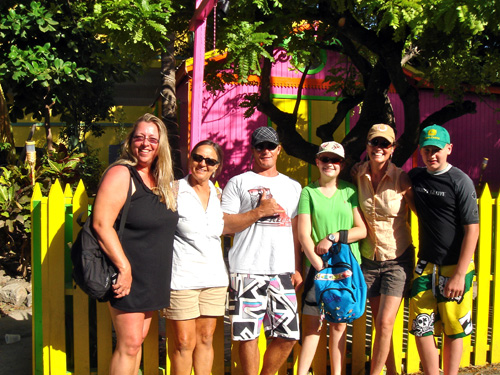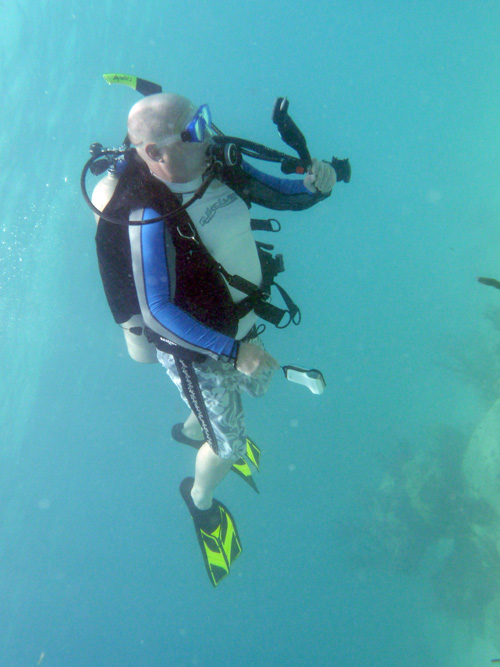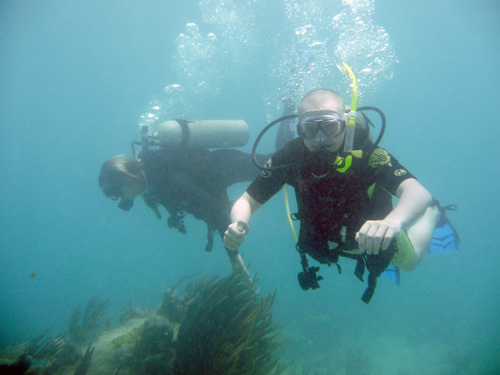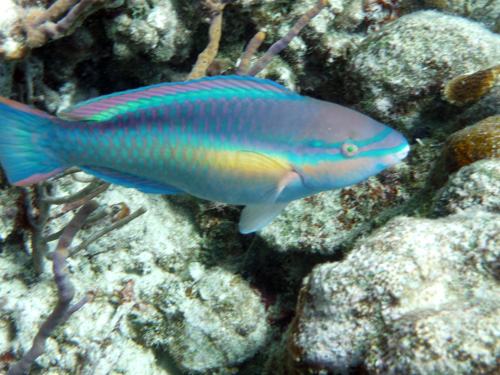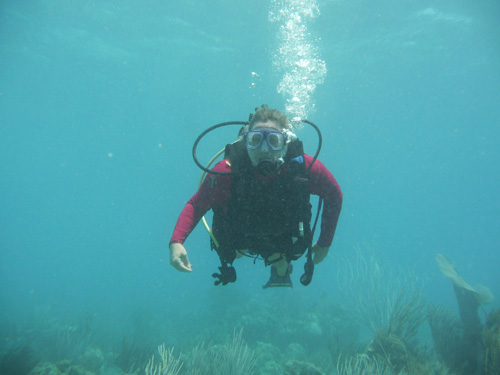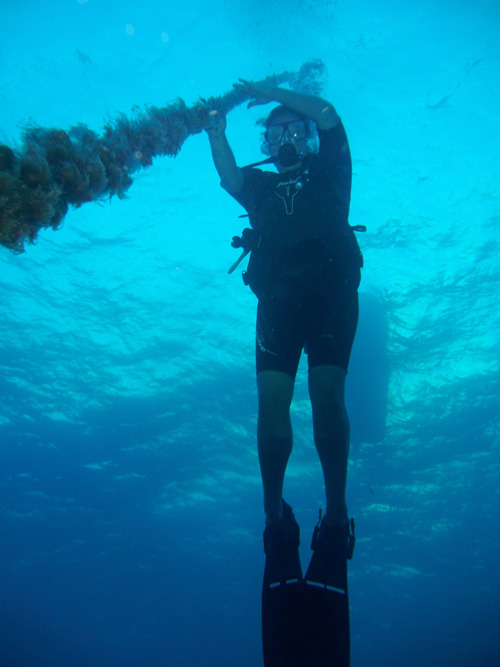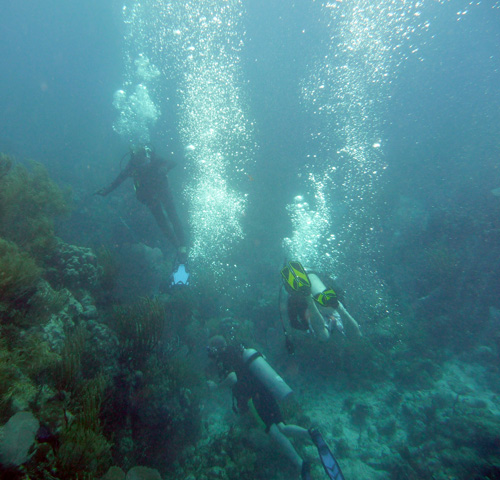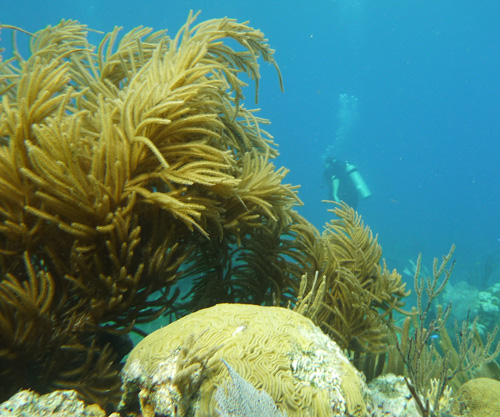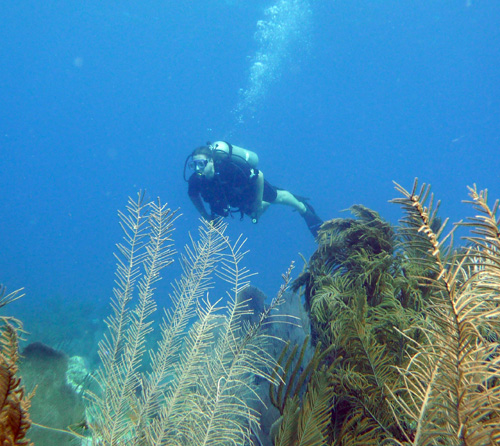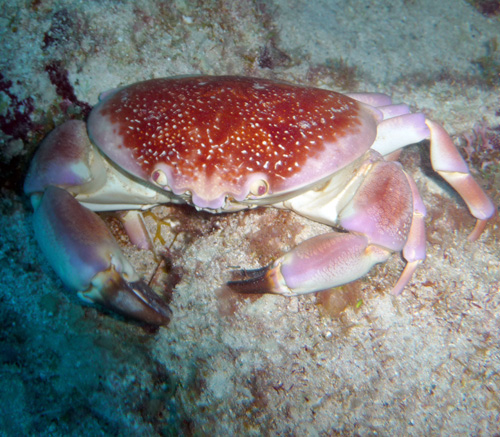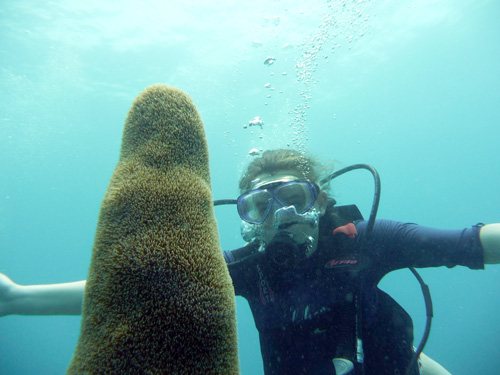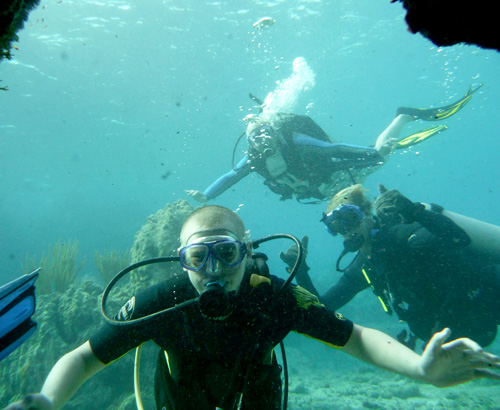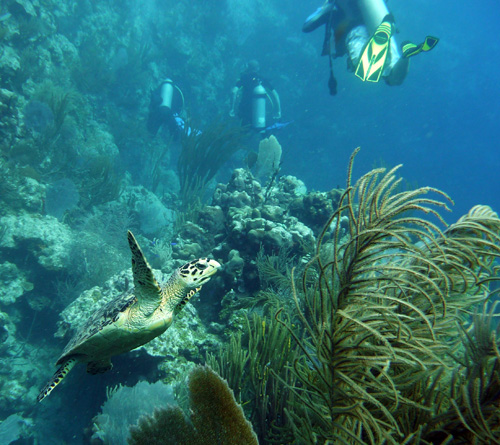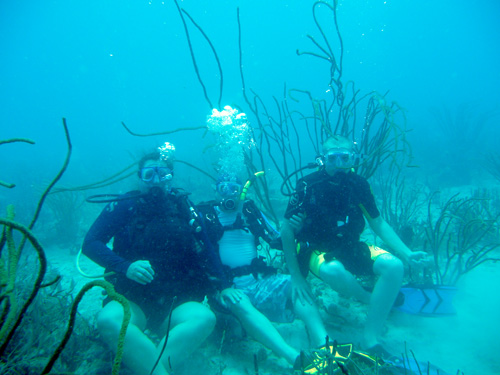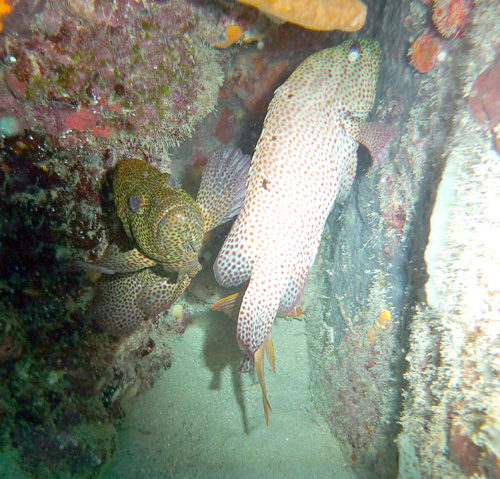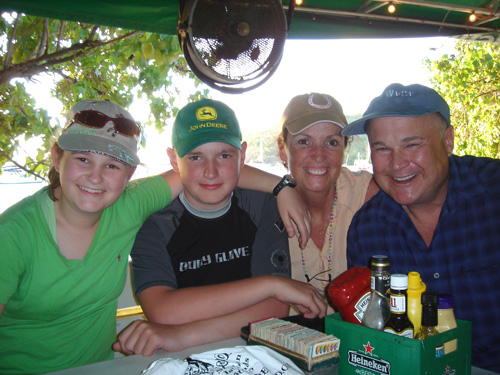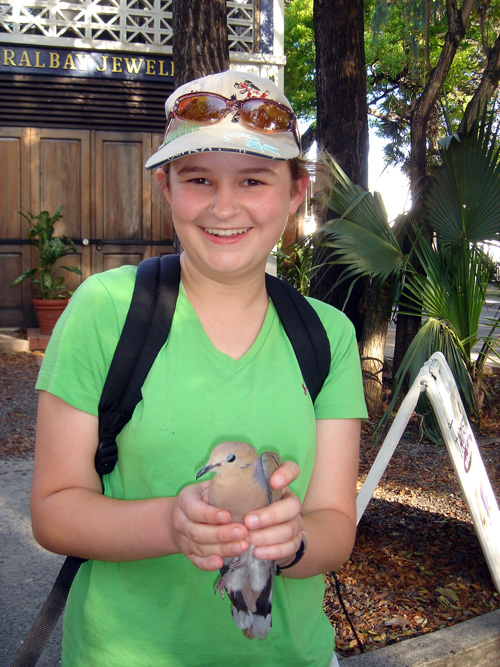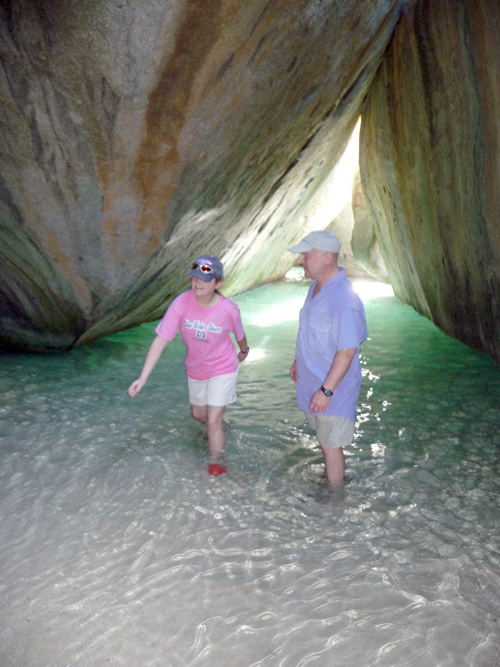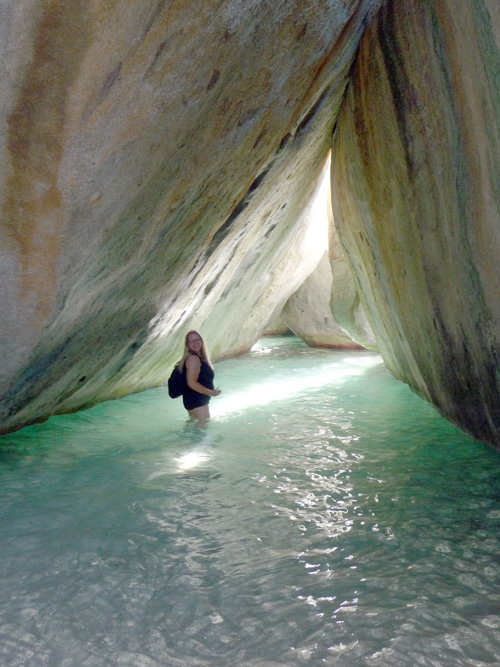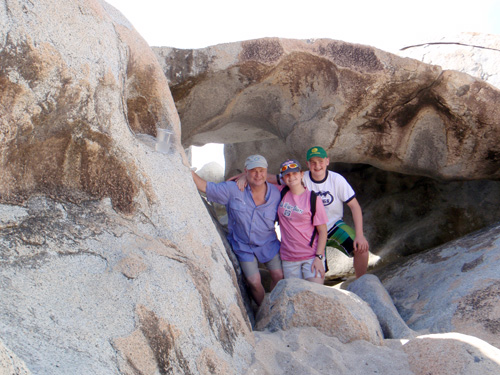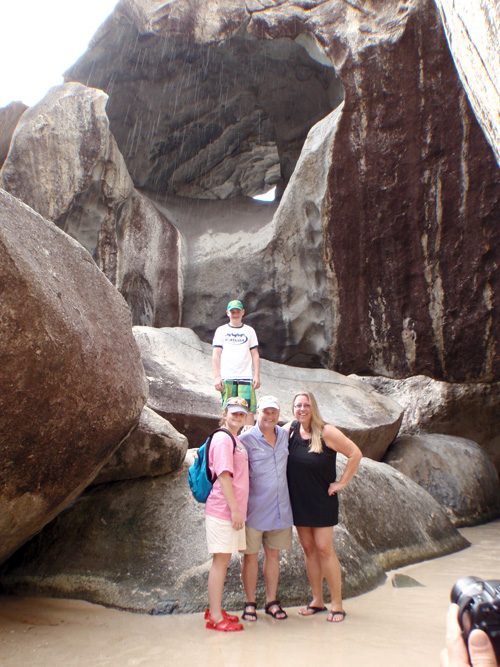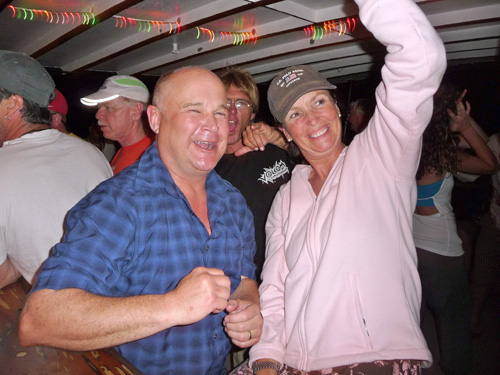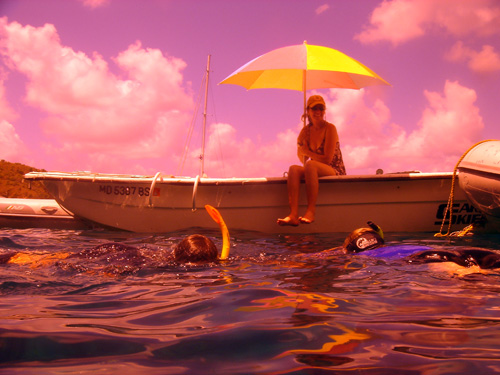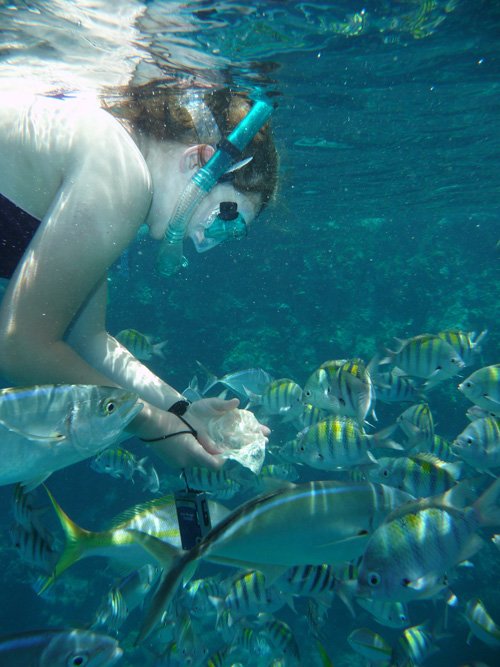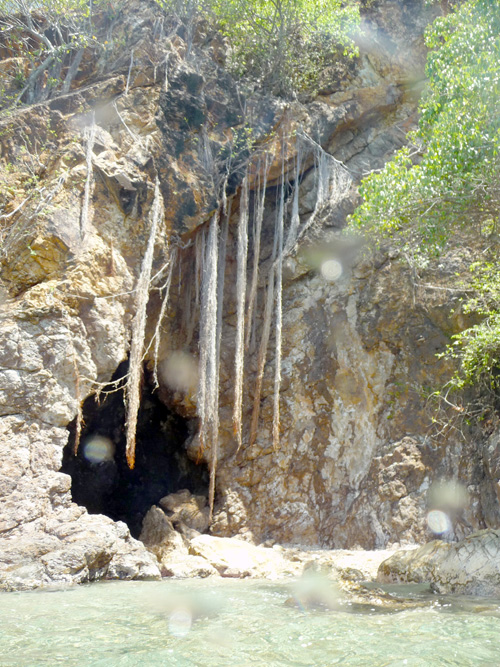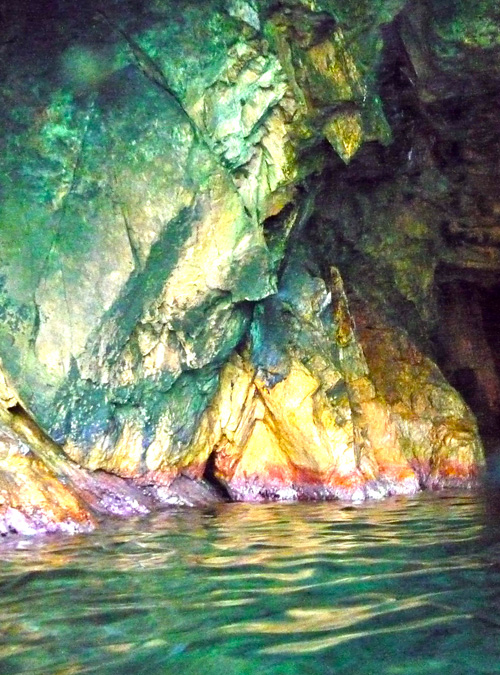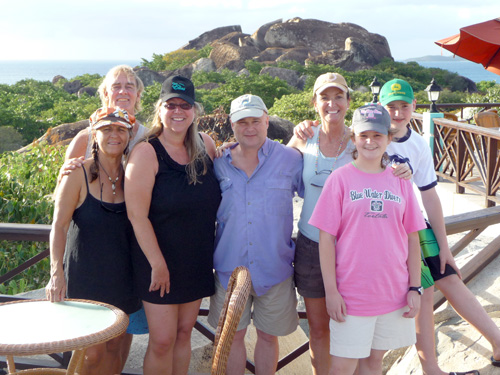 On returning to St. Thomas, the Tiki crew was treated to an amazing dinner with a more amazing view at the Moffalie restaurant. PS: Thank You for sharing your family with us for an incredible Tiki Adventure. Bev