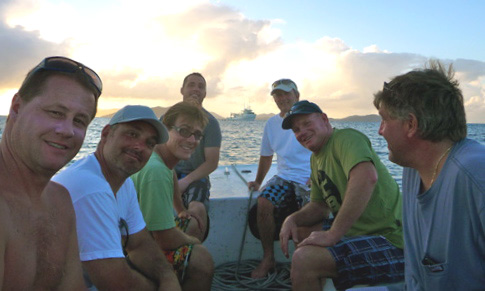 Brian, Tom, Drex, Ted, Bob, Charlie, Pete
Local Sea Isle City, New Jersey Surf and Skate Shop owner, Brian Heritage, gathered up a group of friend and headed for the Caribbean. After a few phone calls and emails, the group of six decided on a Tiki Adventure. The surf started out waist to chest with occasional larger sets. This is pretty much how it played out for the rest of the charter. It was enough to get the winter crud off and lift a few spirits. While hunting for new waves the Tiki sets off in search of new adventures and places to explore.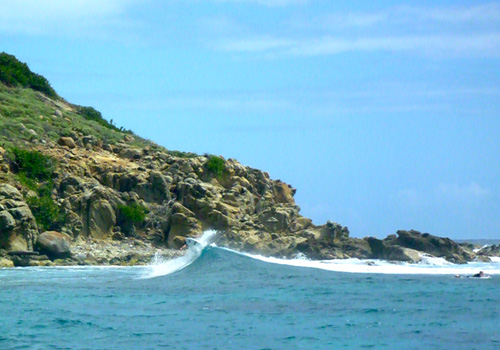 Tom at secret spot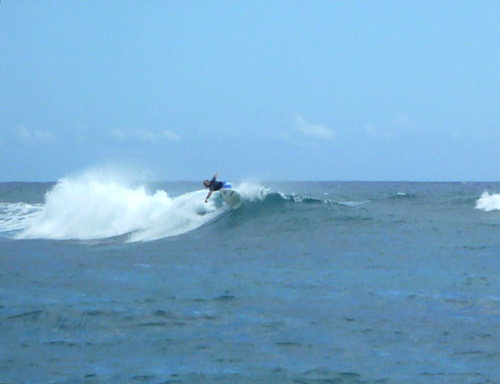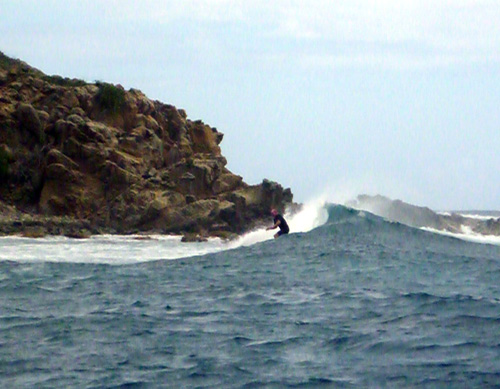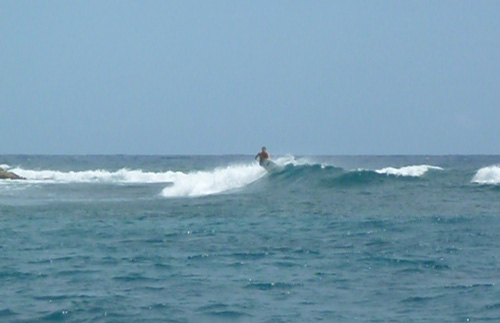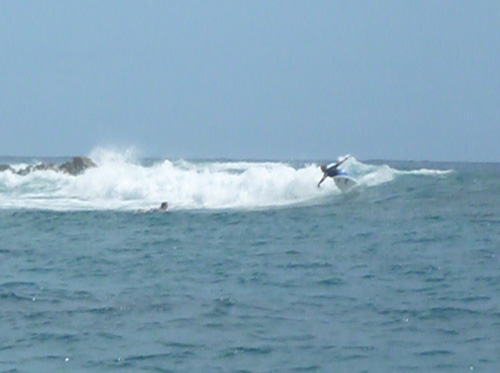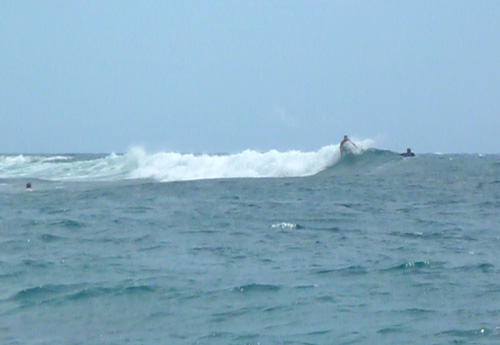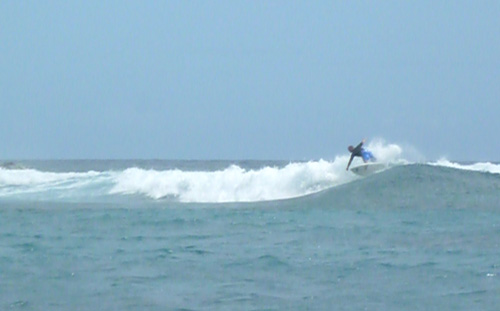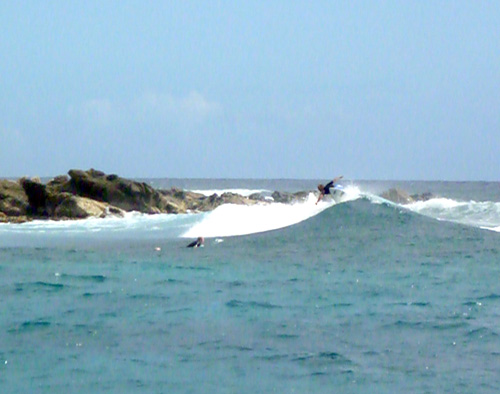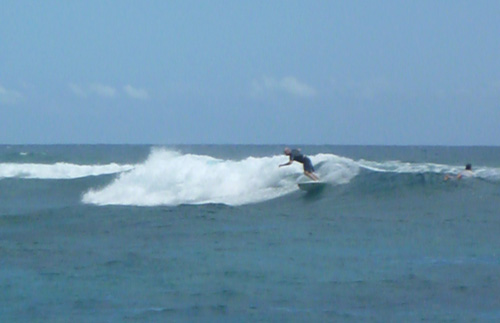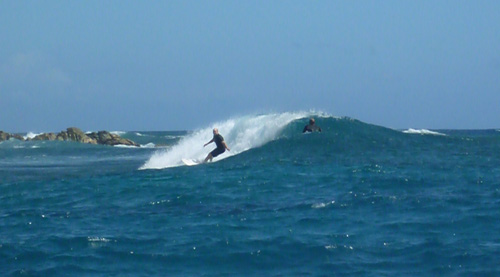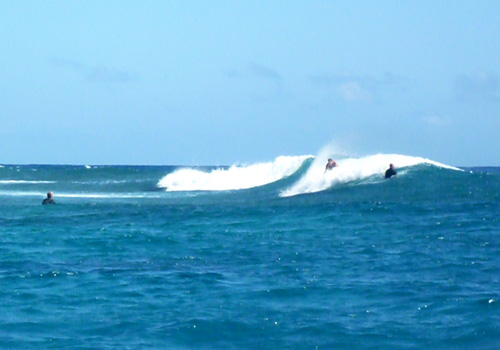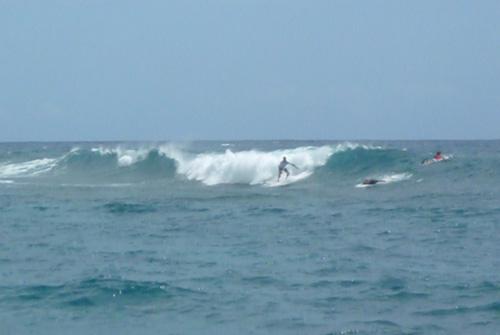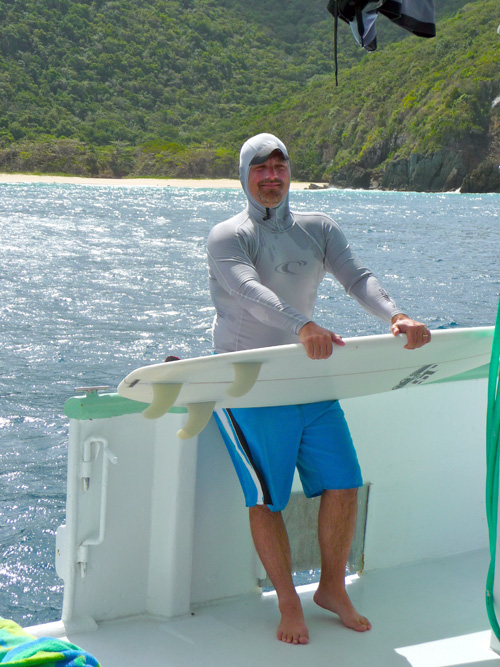 The next stop was the Baths in Virgin Gorda, BVI. The volcanic rock formations and boulders still baffle travelers to this day since they only exist in this location and not on the other Islands. While walking the paths, climbing the rocks or swimming in the pristine, clear blue warm water, the guys were constantly reminding each other of how their wives, families or friends would love to experience what they were seeing. The climb through the rocks and the walk back up to the top was well worth it. If the need calls, the local ladies at the mountain top bar love to whip up their favorite Island cocktails while you take in one of the most spectacular views to be found in the Virgin Islands.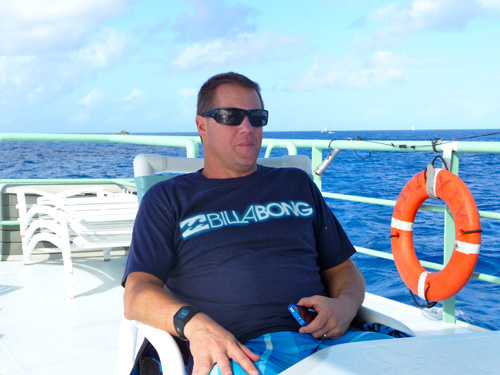 Brian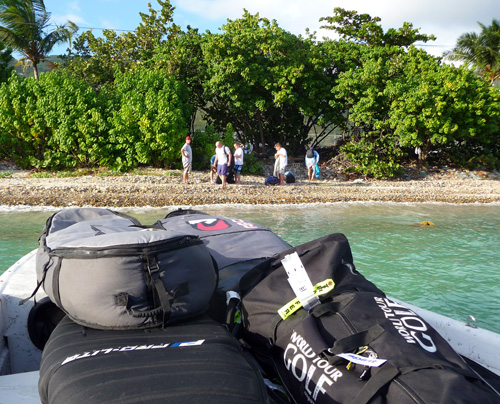 Not Golf ?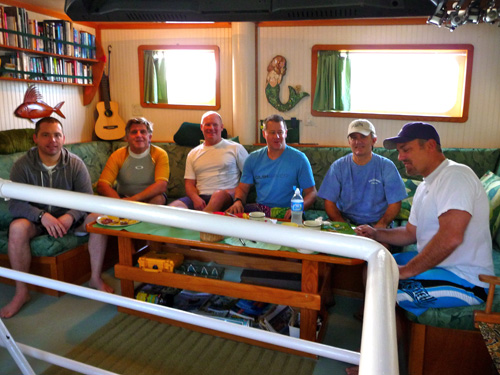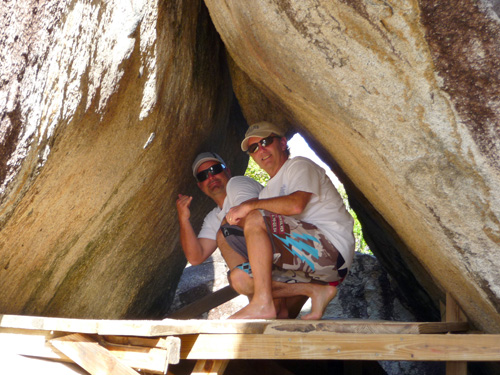 Brothers Tom and Bob Matthews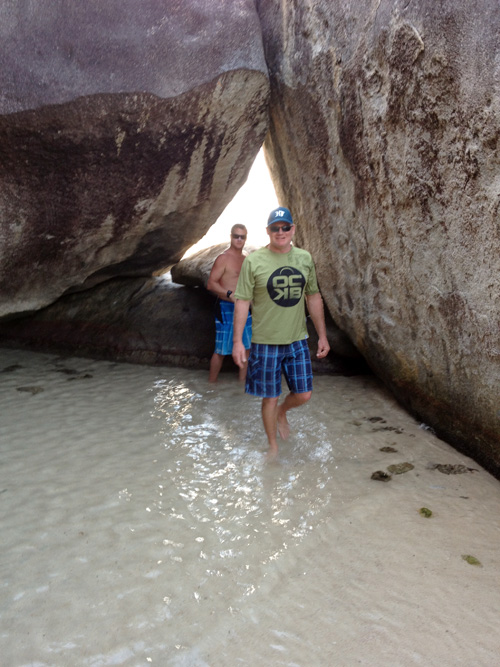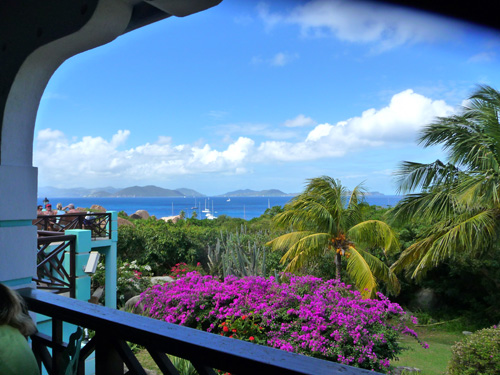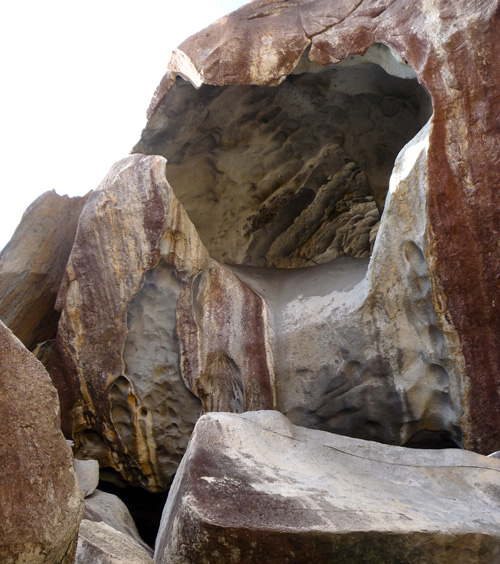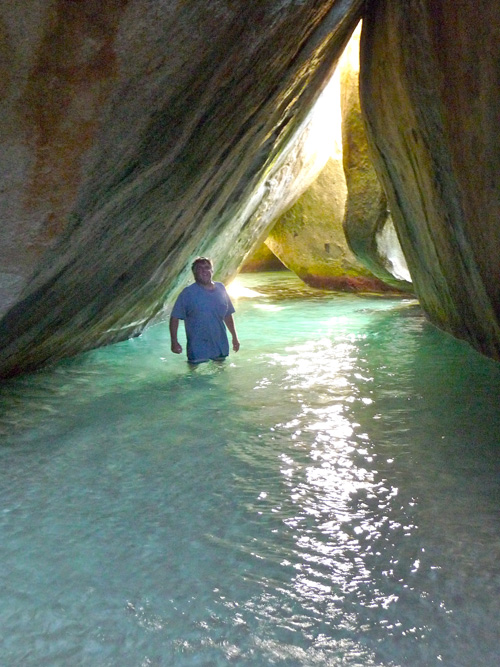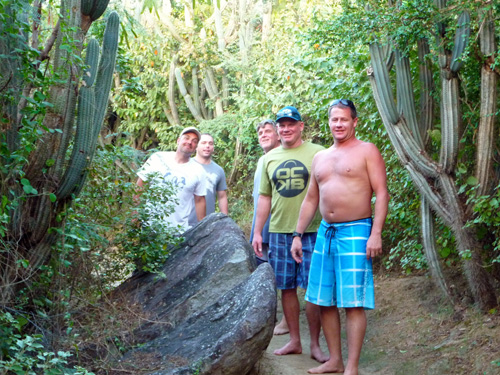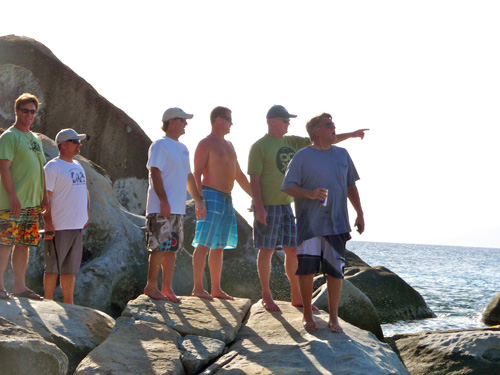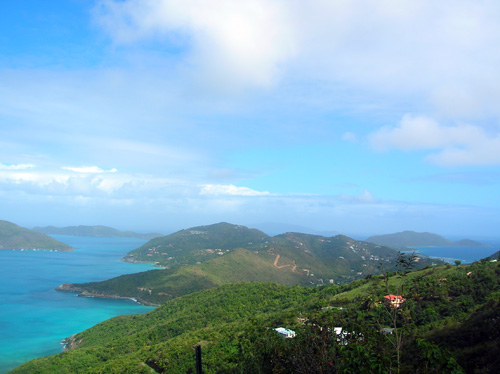 For a break in between surfing and cruising we anchored at Norman Island, home of the infamous Willey T's Bar and Restaurant. Around the corner by dinghy there are four cave openings where the charters like to snorkel with schools of tropical fish such as Seargent Majors, Yellow Tail Snappers and Blue Tangs. On occasion you'll see a turquoise blue Octopus or a Green Moray Eel or a sea turtle to add to your underwater adventure.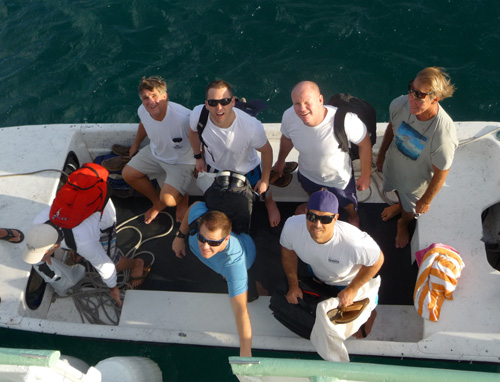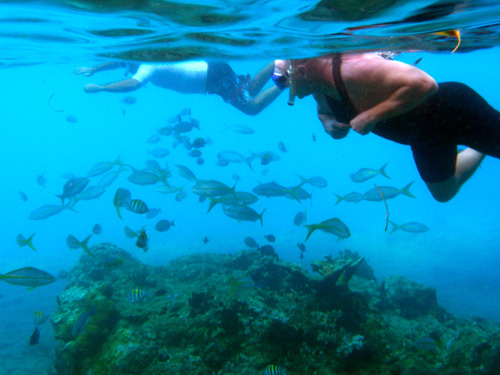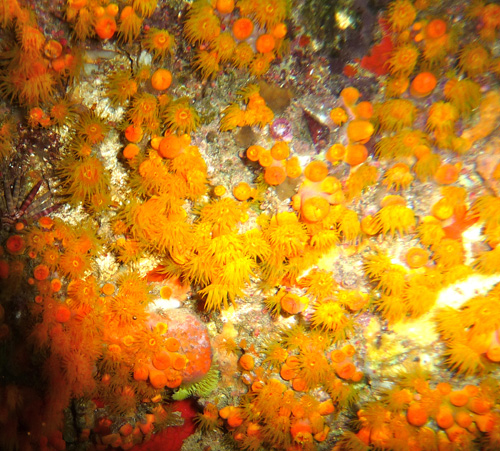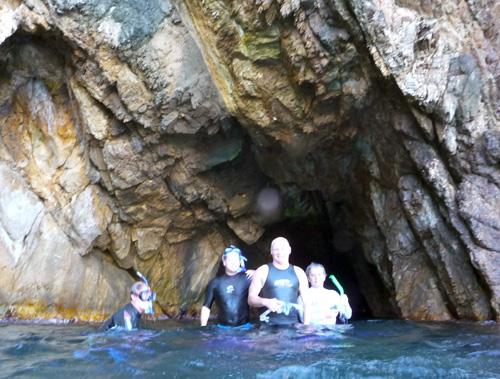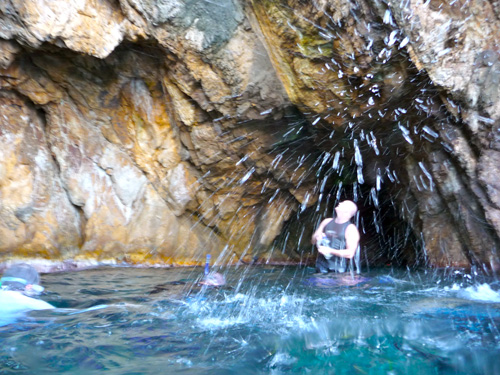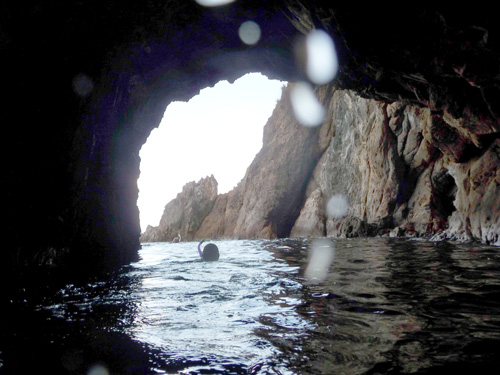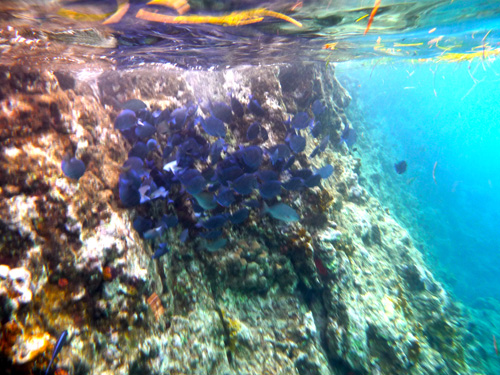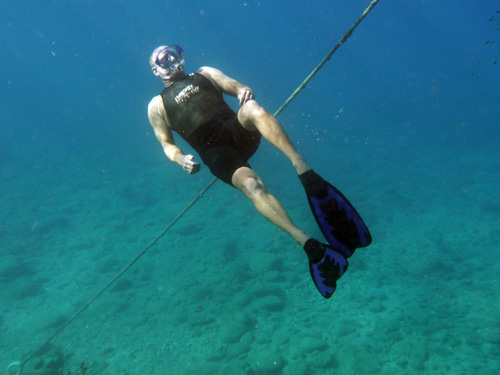 Charlie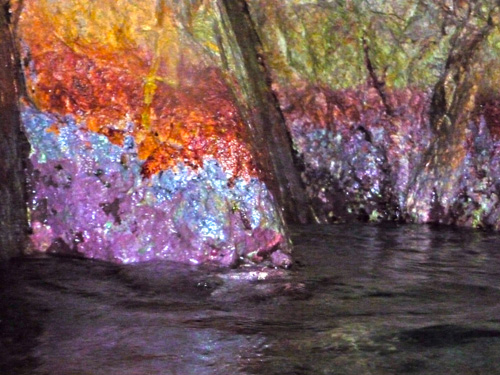 Layers inside the caves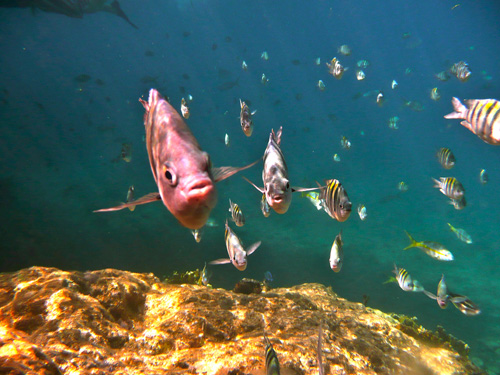 Friendly Tropicals
Finding the perfect cove at the end of the day is a welcome relief from a day full of surfing, exploring or cruising. The guys seemed to enjoy the quiet of no cell phones or computers if only for a few short days.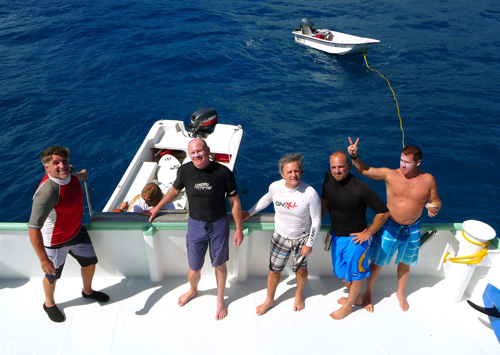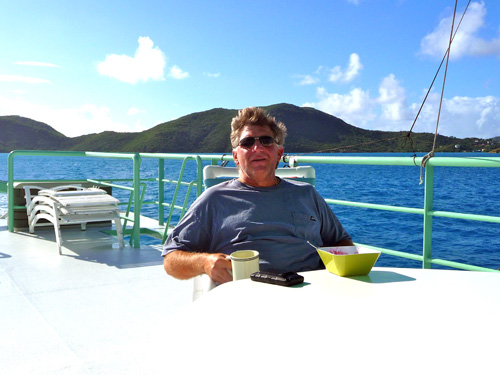 Peter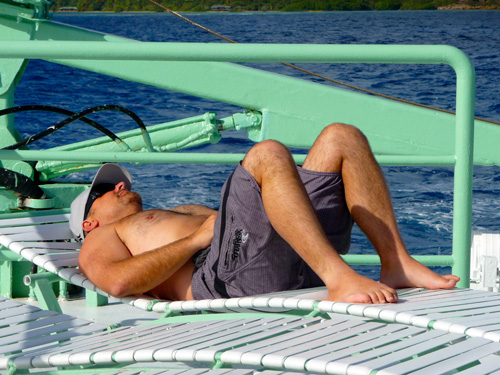 Tom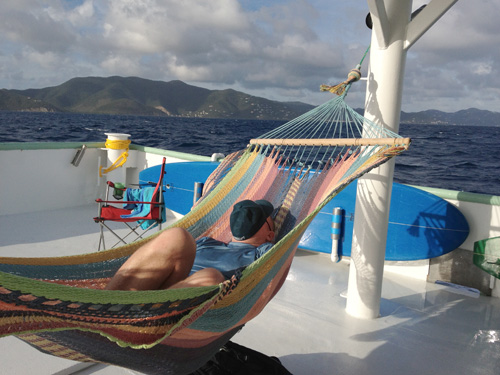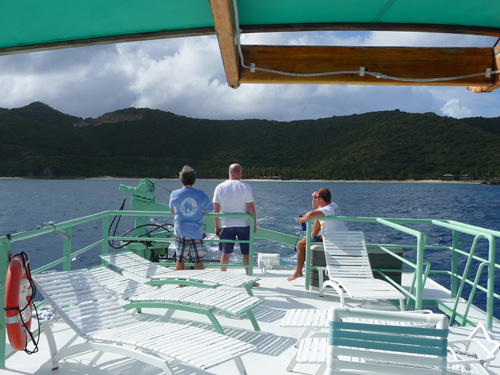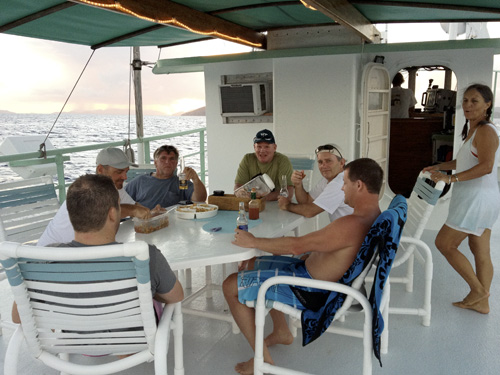 The best little "Tiki" Bar in the Caribbean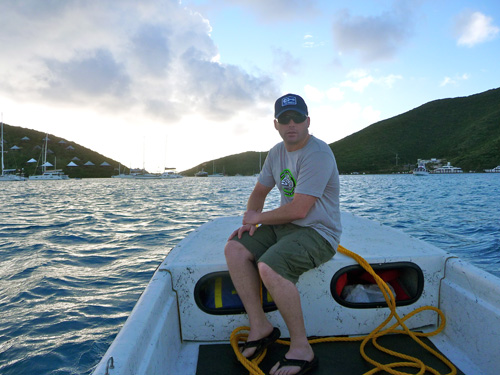 Ted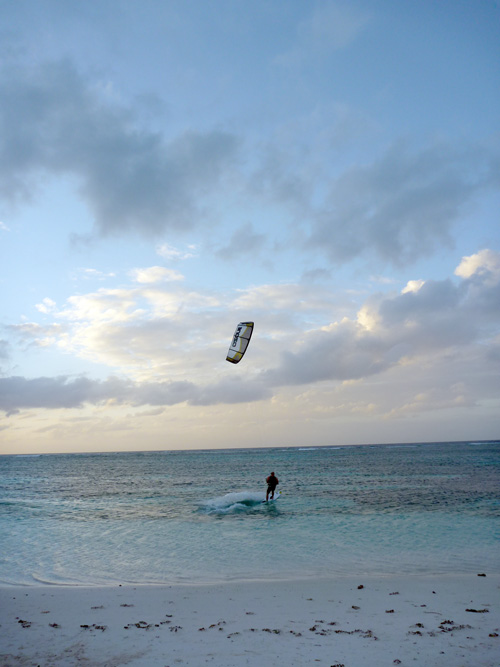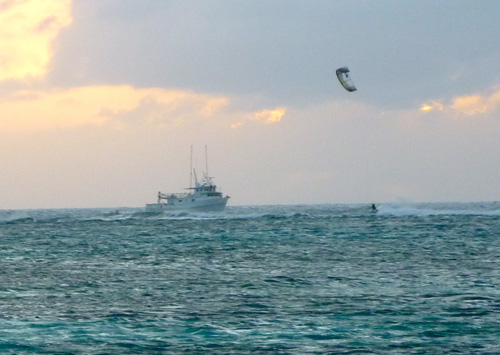 Charlie Kiteboarding Anegada, he called it a world class Site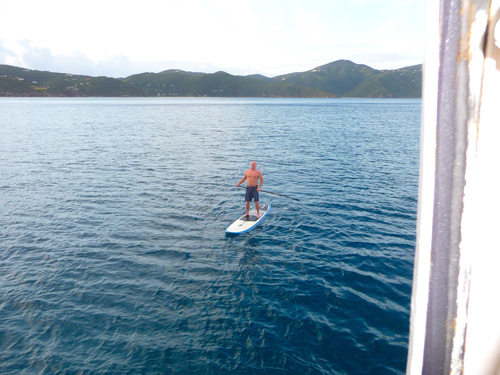 Charlie Paddle boarding Guana Cay before breakfast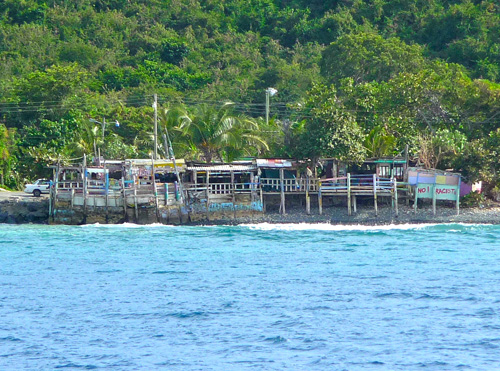 The infamous "Bamba Shack" at Apple Bay, Tortolla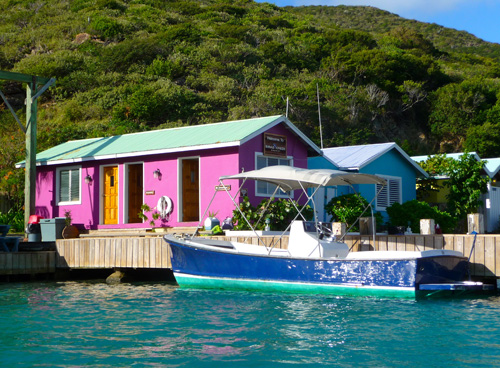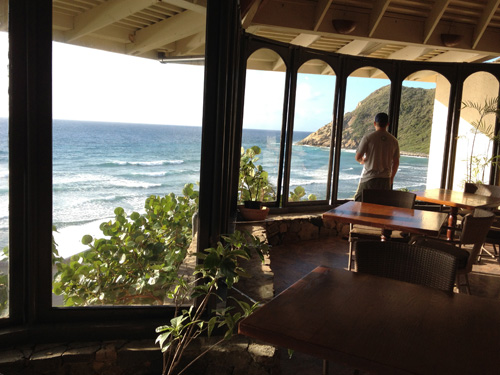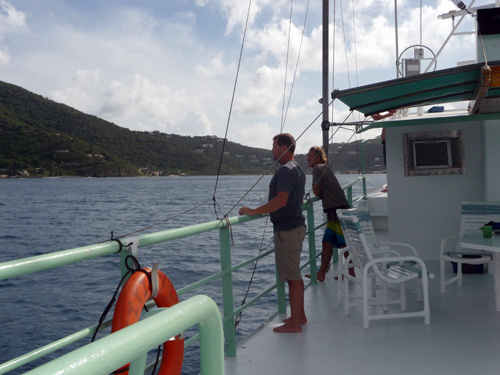 Brian and Stormy planning their next move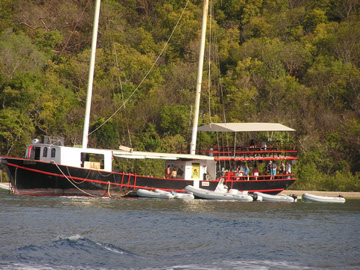 Willey T's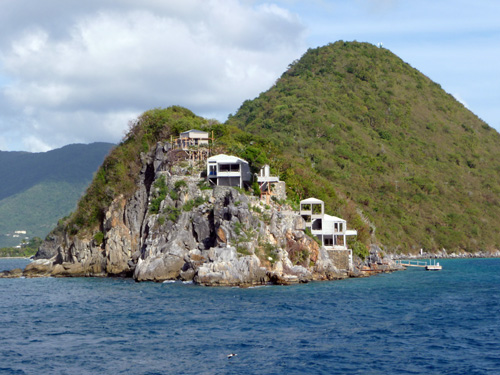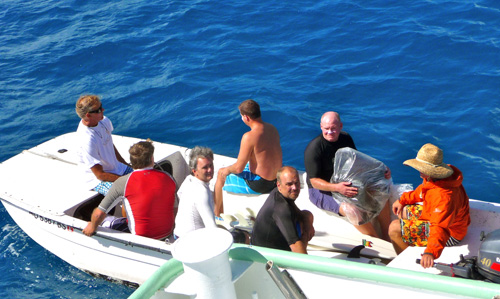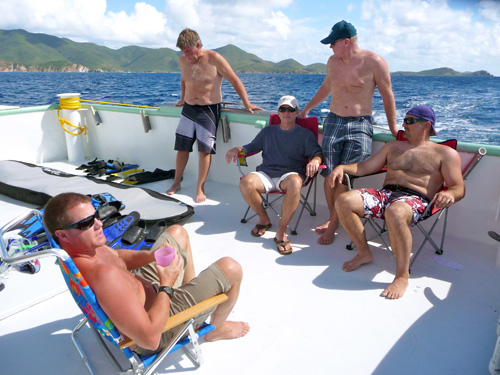 Once again new friends were made with hopes of seeing each other on a future Tiki Adventures!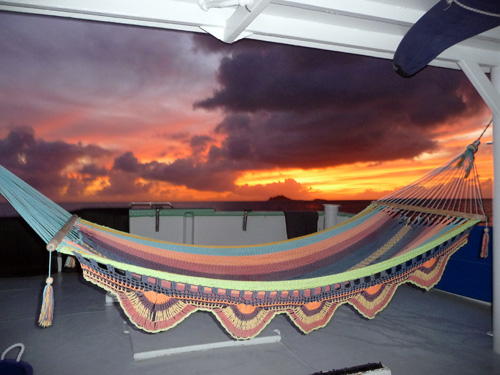 PS: Aloha and Pray for Surf!
http://www.heritagesurf.com