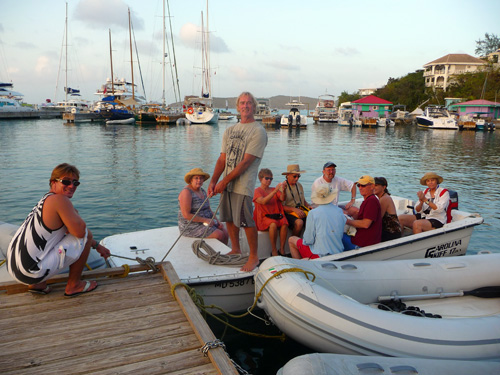 Richard & Edith, Deb & John, Susan & Ron, Linda & Jack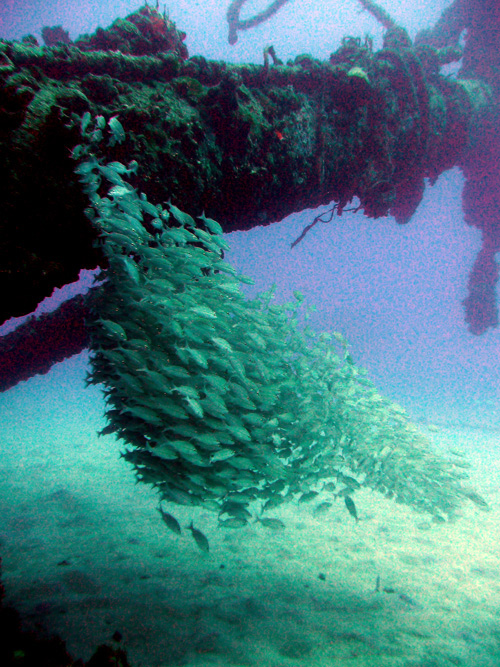 Having waited two years for the ultimate vacation, my brother Richard, his wife Edith, and six of their close friends hopped onboard the Tiki XIV. After checking in to Customs at Sopers Hole, Tortolla, and some of the best little souvenir and gift ships on the Island, we tied off the dinghy and cruised over to Norman Island for our first dive. This has become one of our favorite dive spots. It's beautiful and exciting, full of sea life and an easy dive to break everyone in from the long, not so cold winter.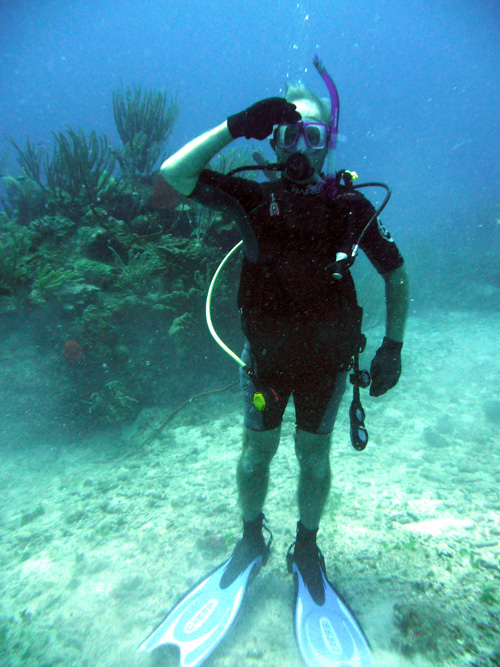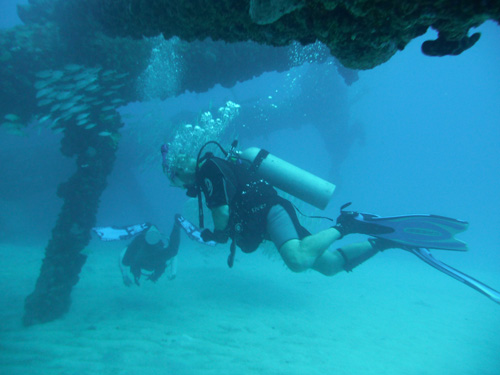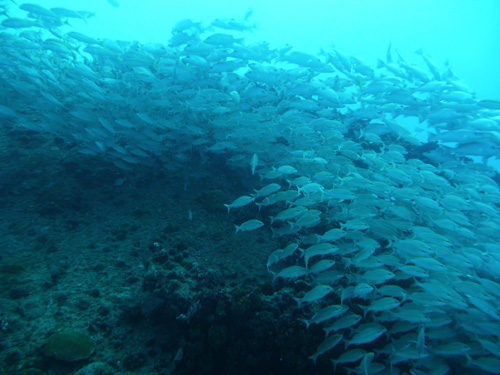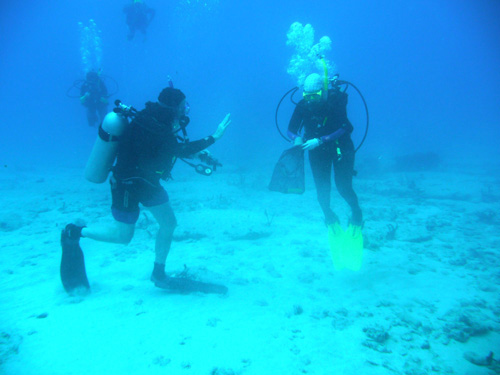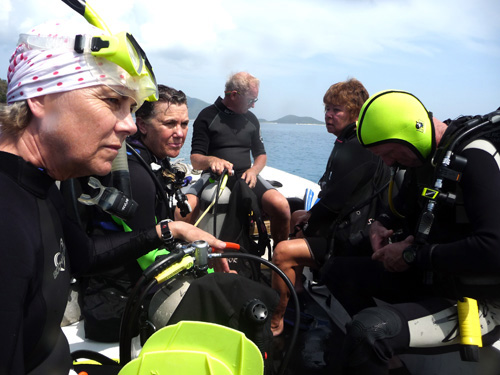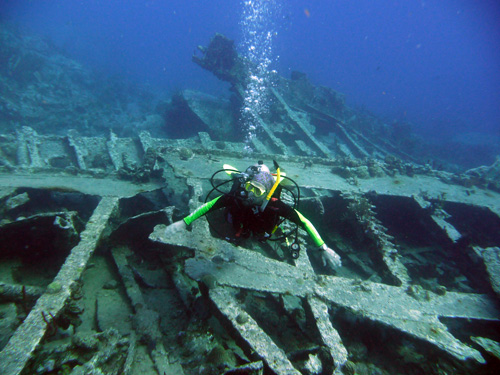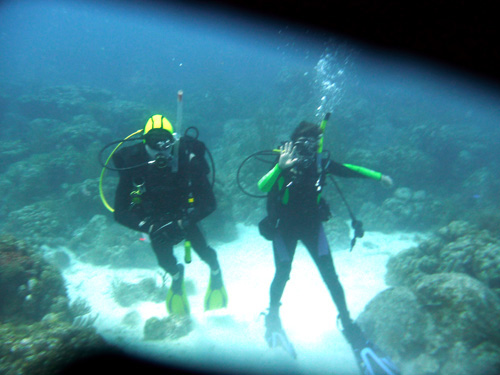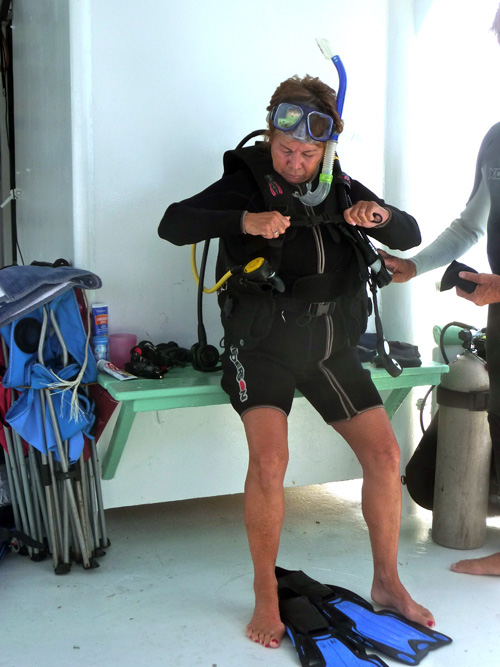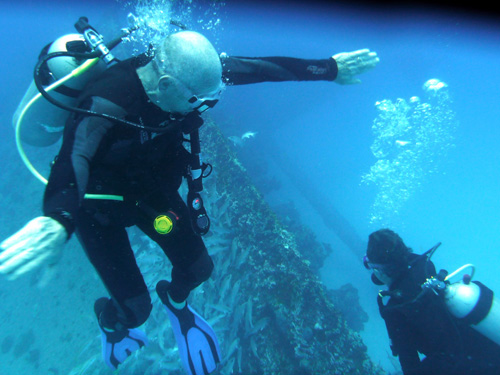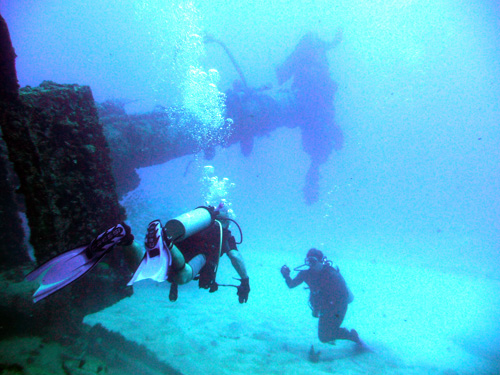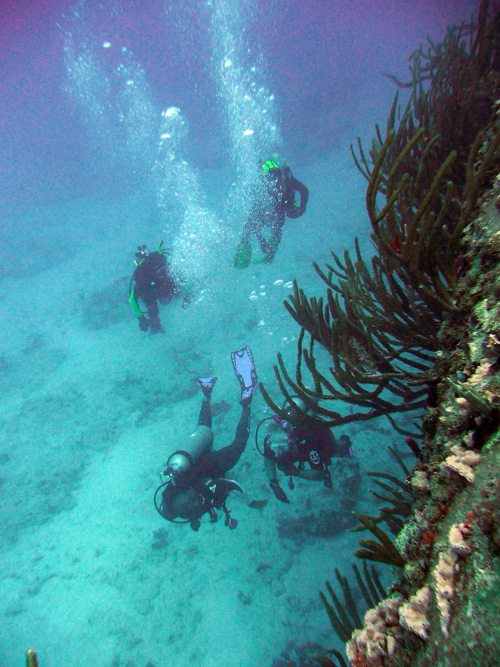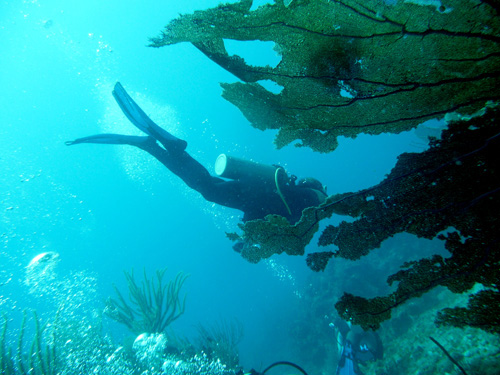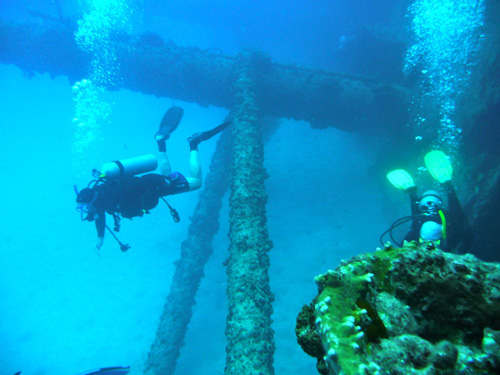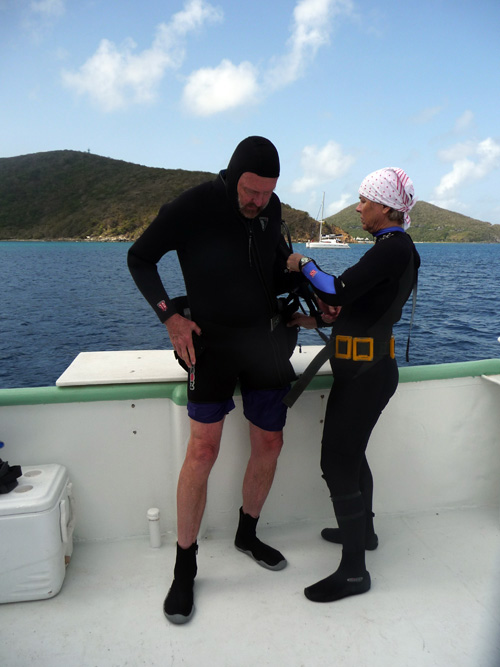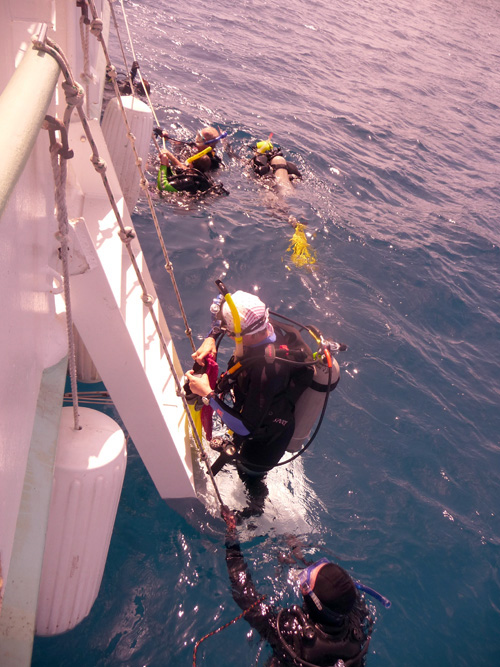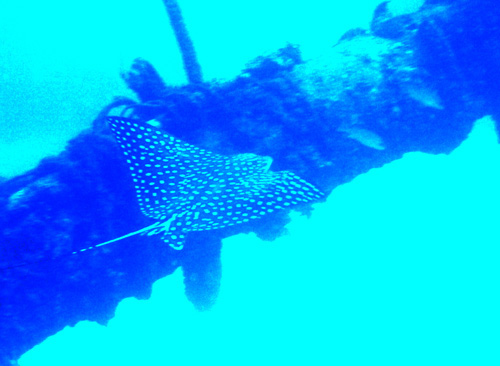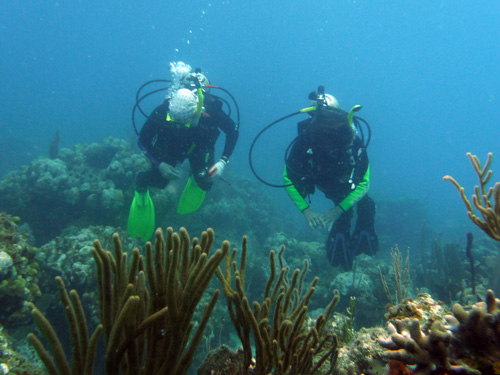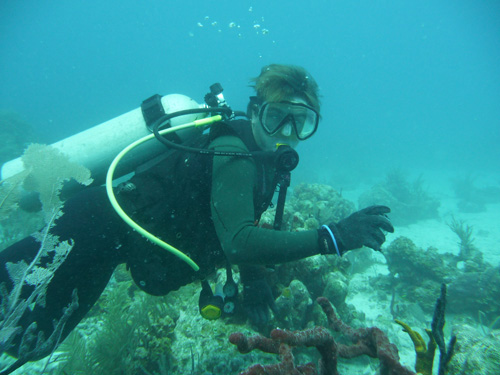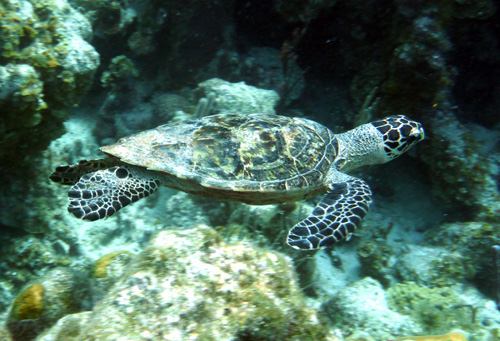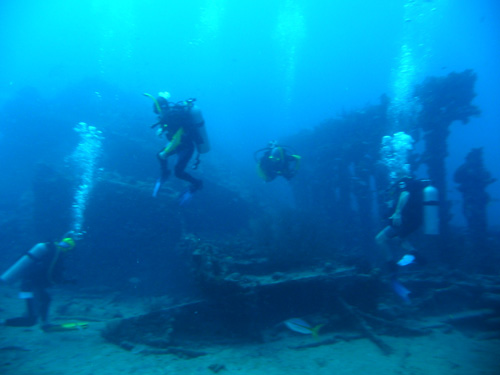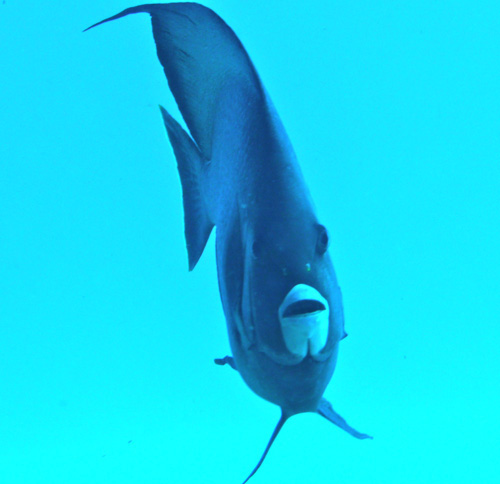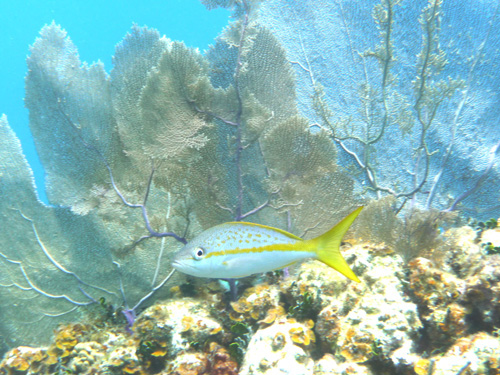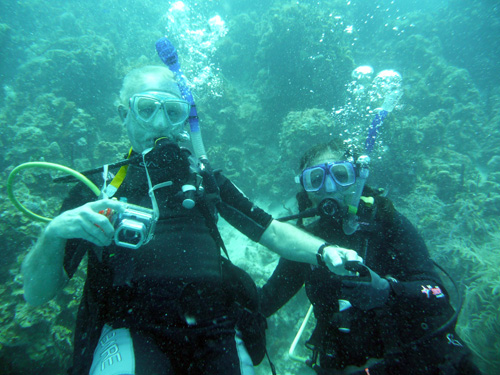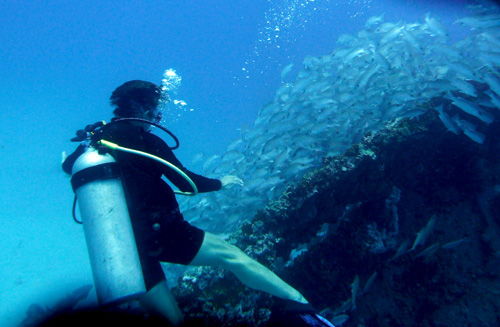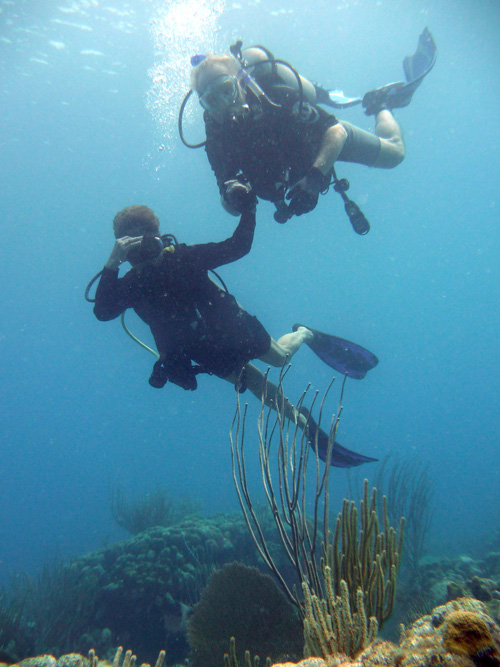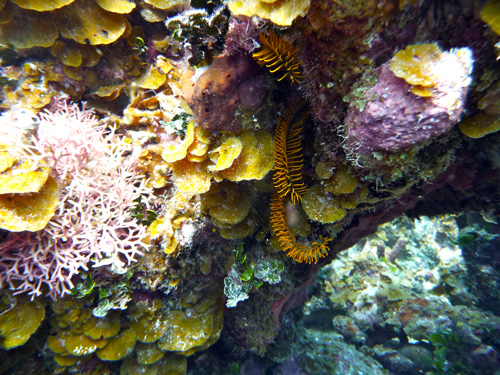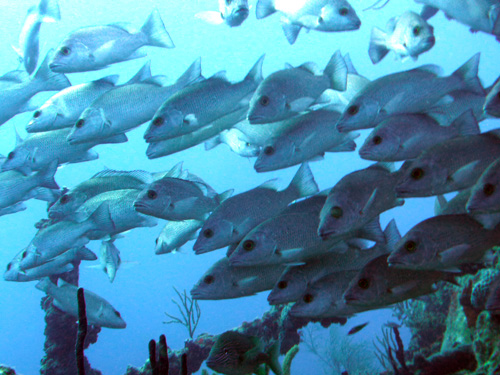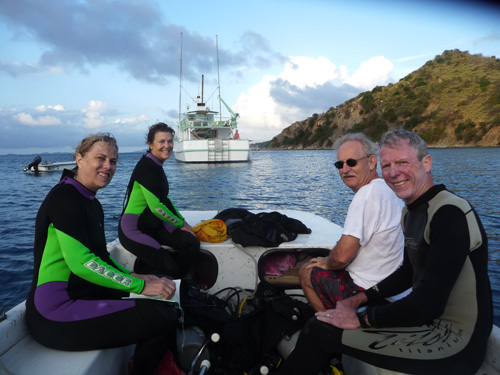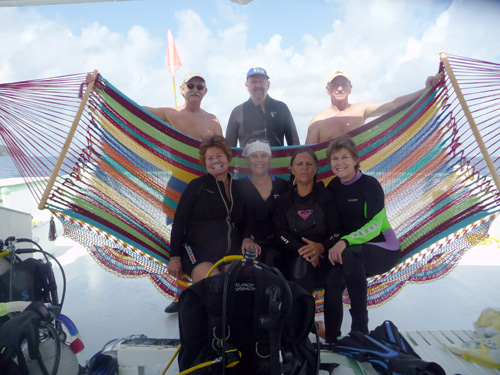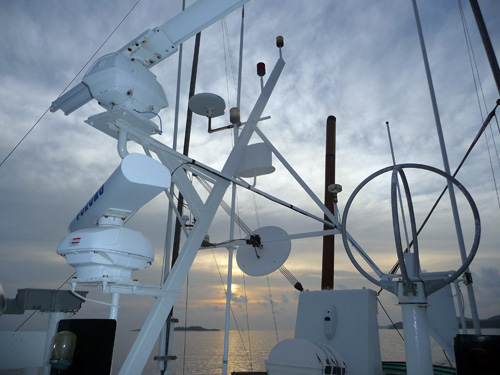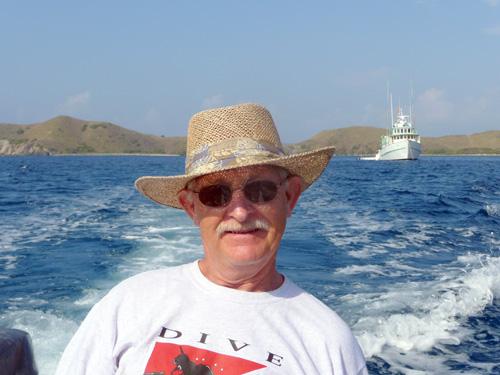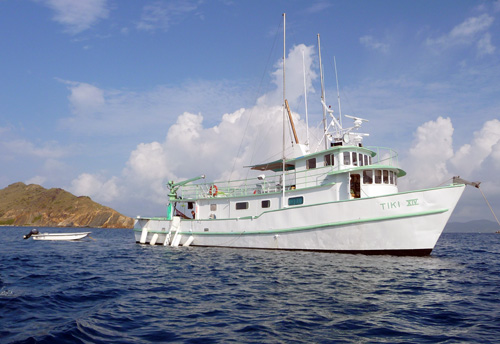 Every dive is equal to or better than the last. The water temp being 80 to 82 and the visibility 80 plus feet, how can you not love the Caribbean.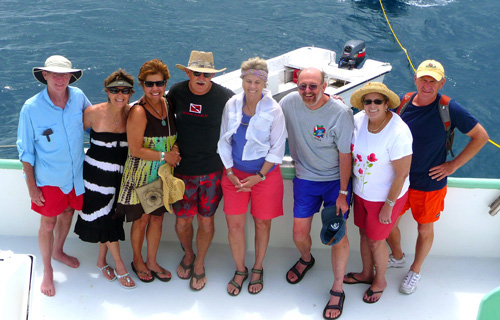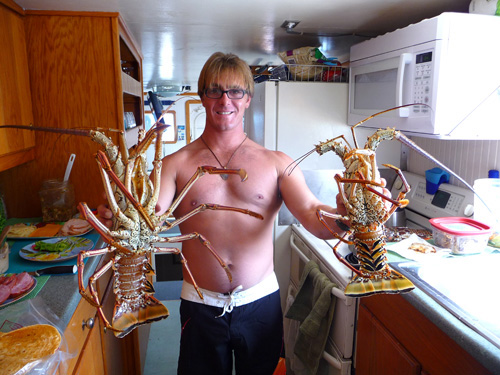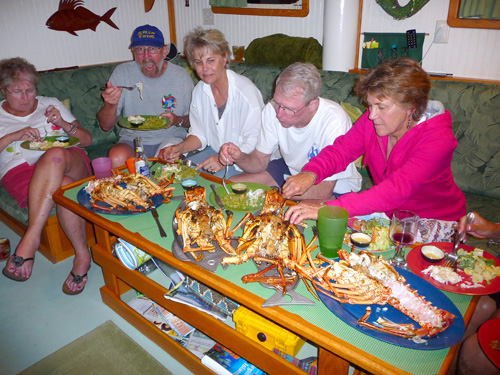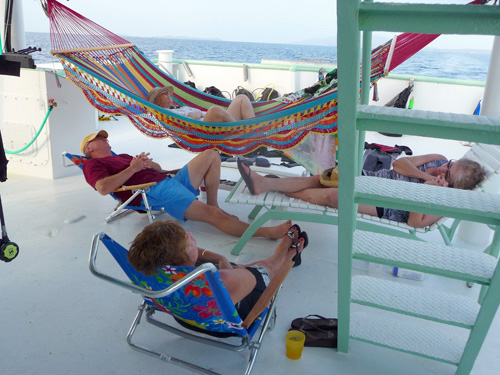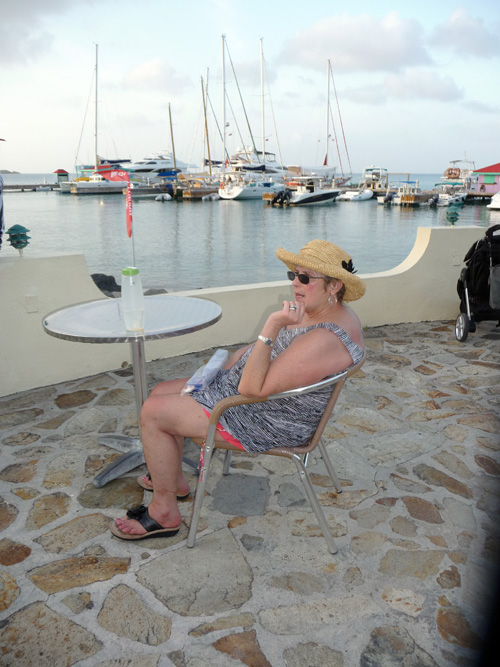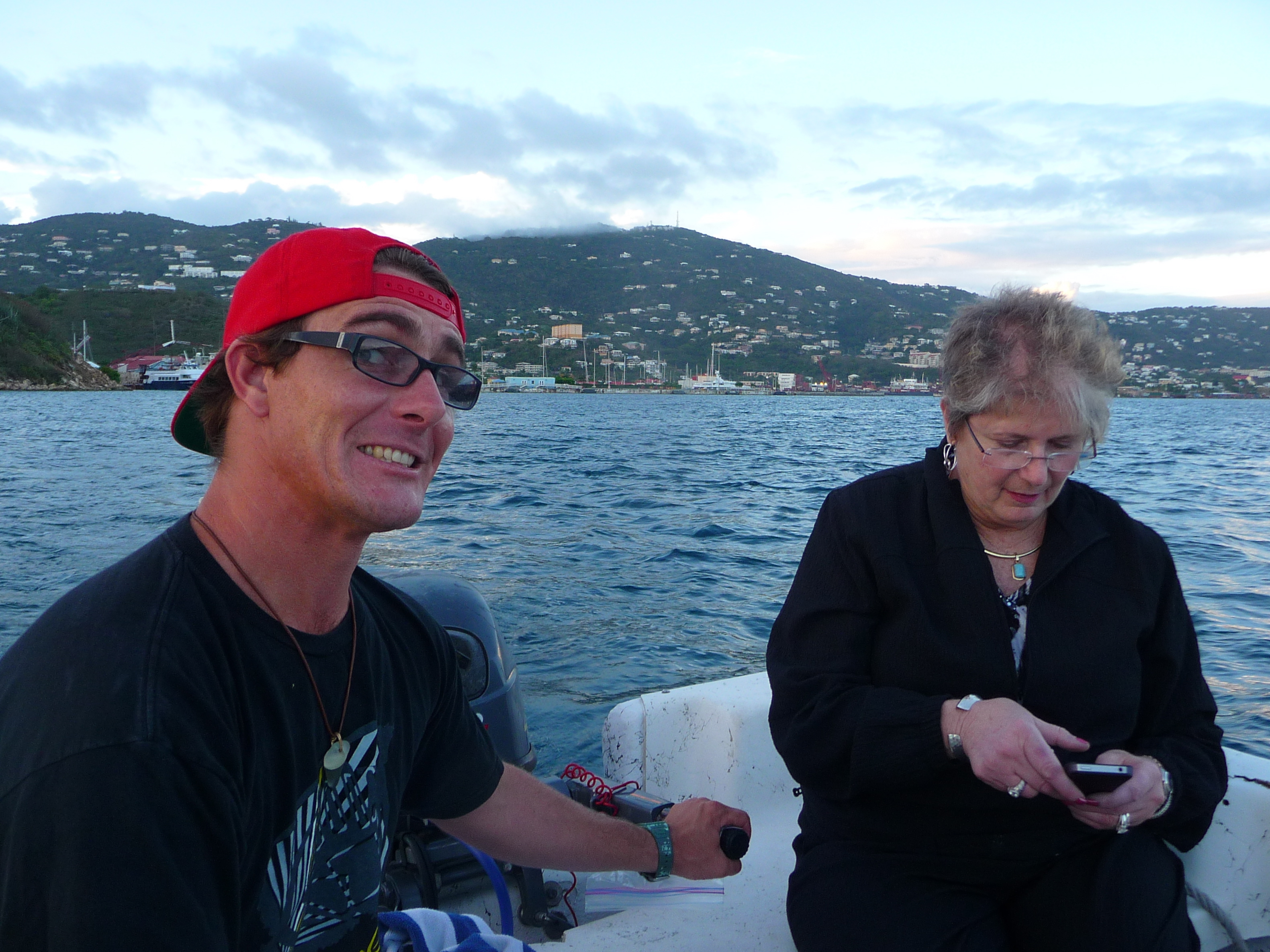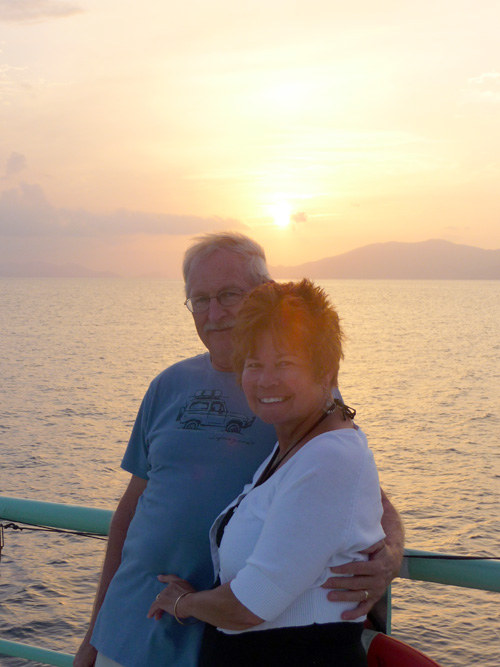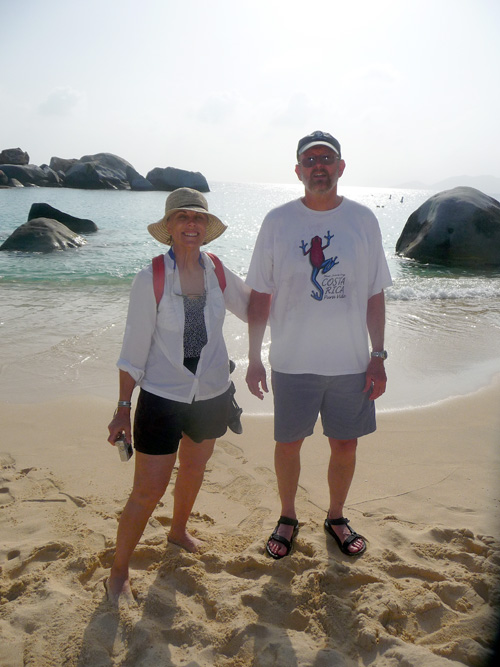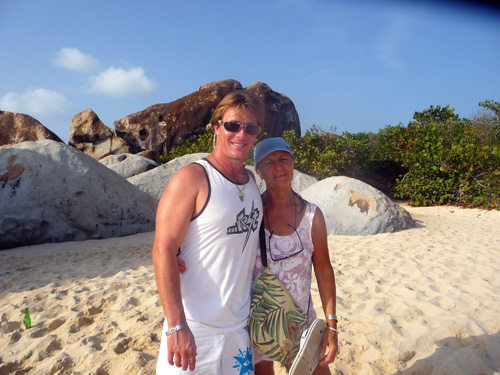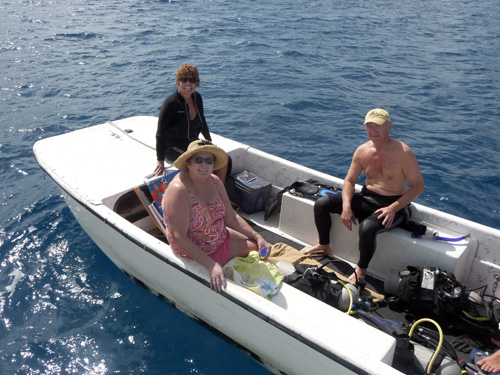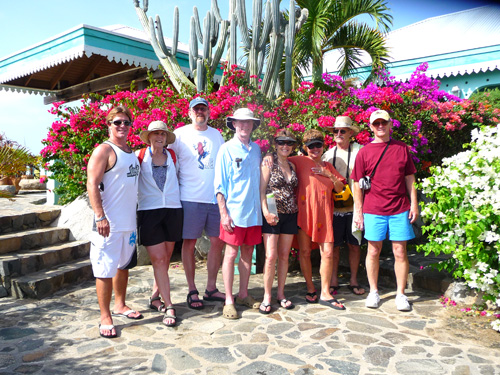 Riding the Safari in Virgin Gorda is a great local experience. The drivers are always friendly and love to share their Island with us. The Baths are a special place that leave you in awe. The ride to Leverick Bay is a breathtaking experience with a spectacular view of the surrounding Islands.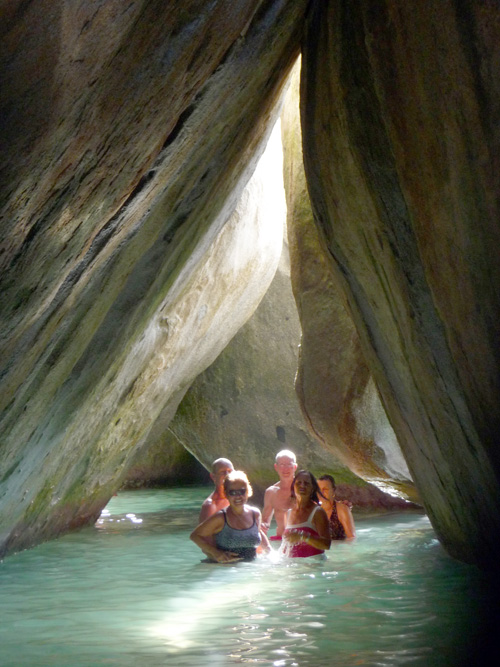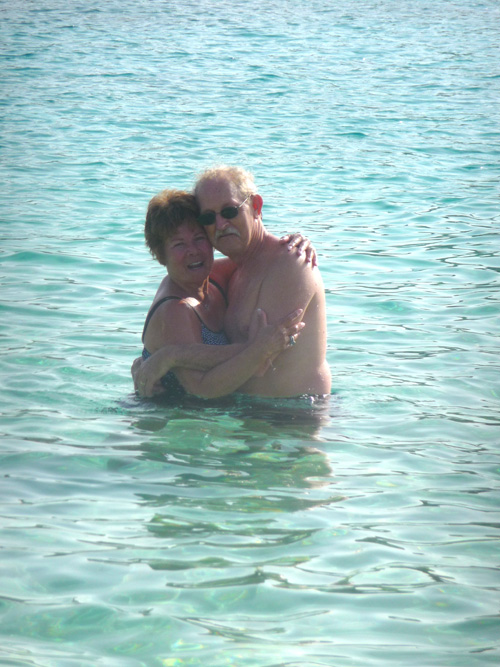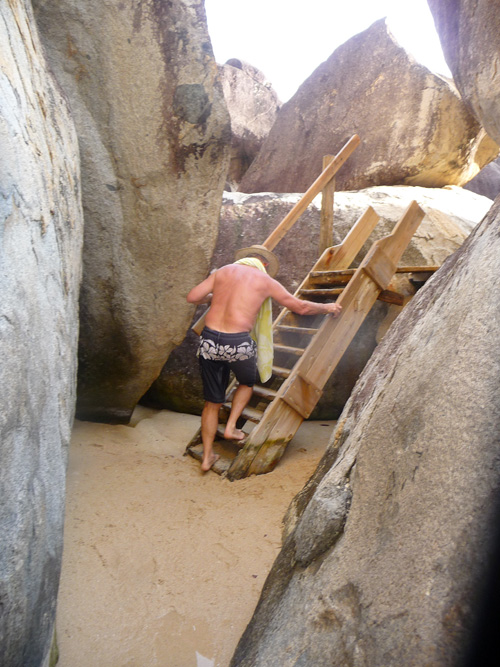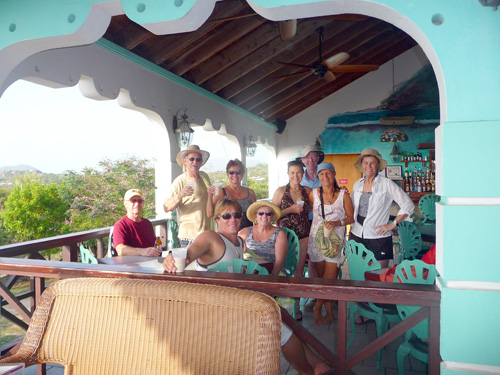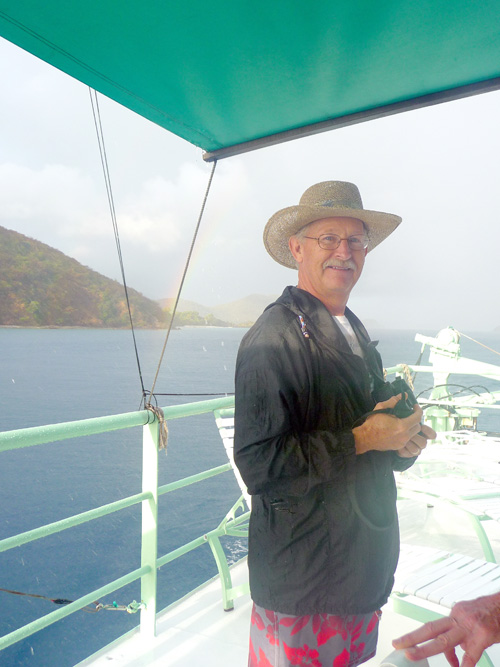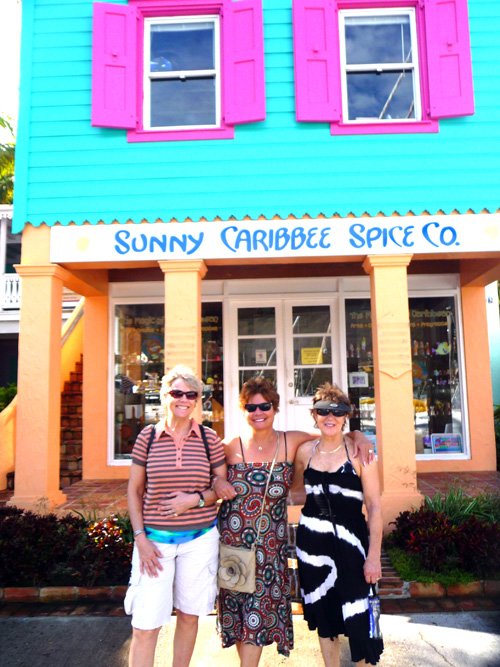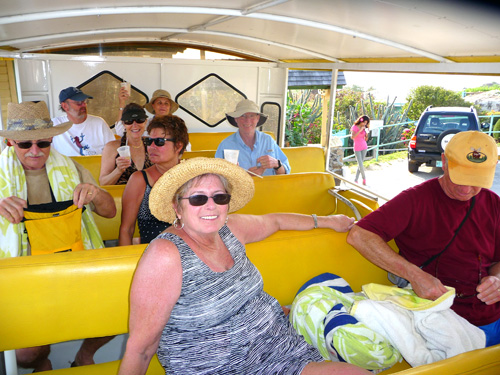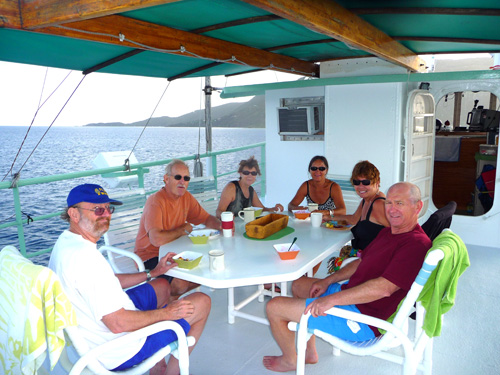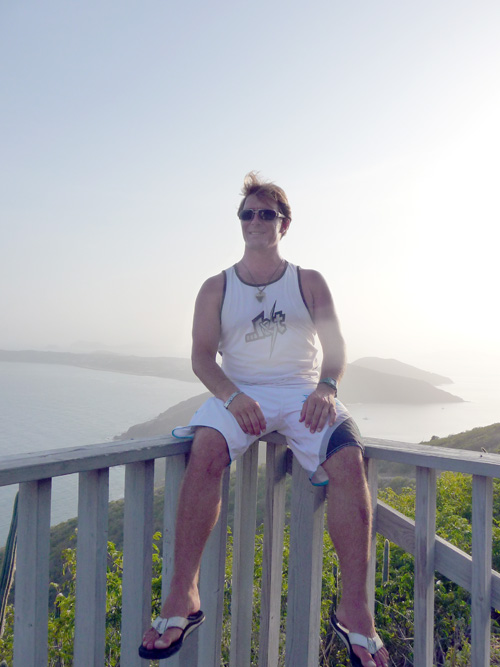 Drex on top of the world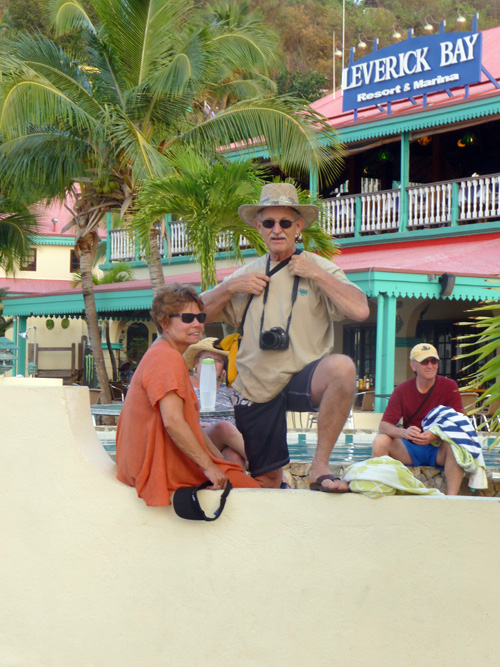 Edith & Rich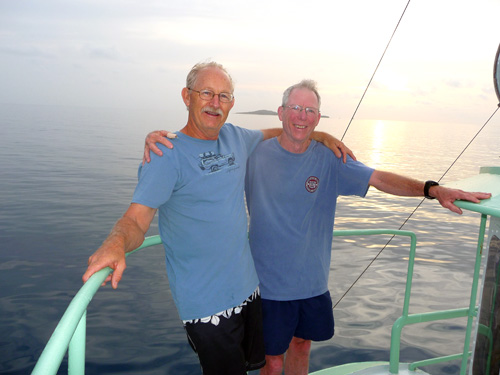 Rich & John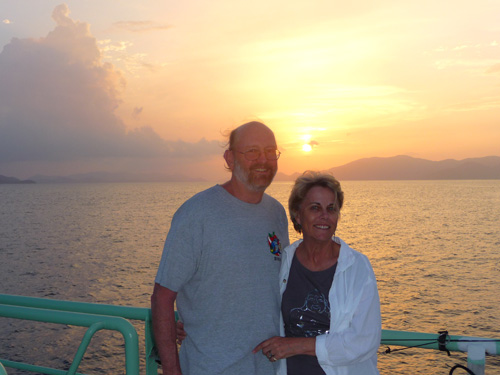 Ron & Susan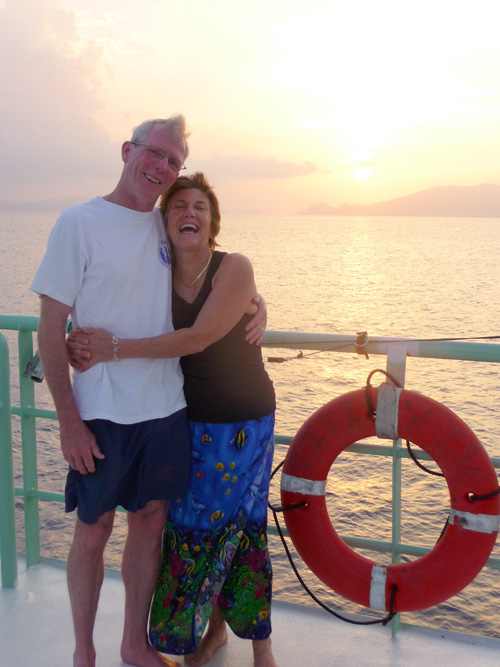 John & Deb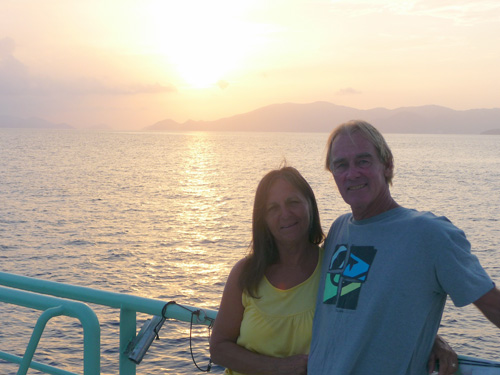 Stormy & Bev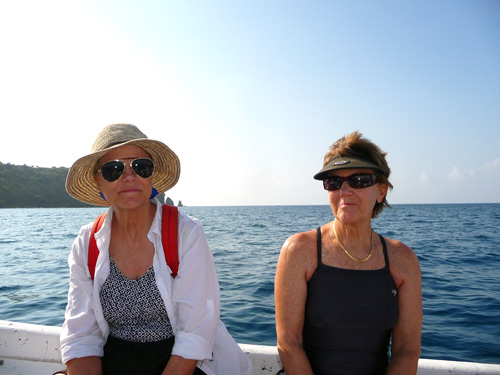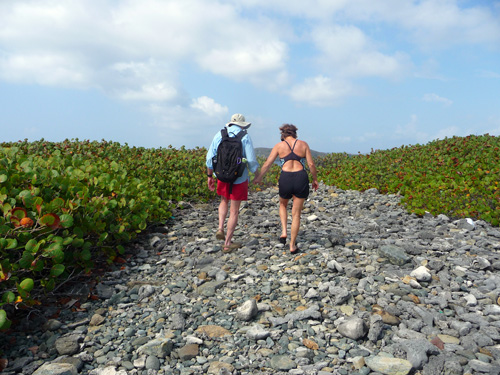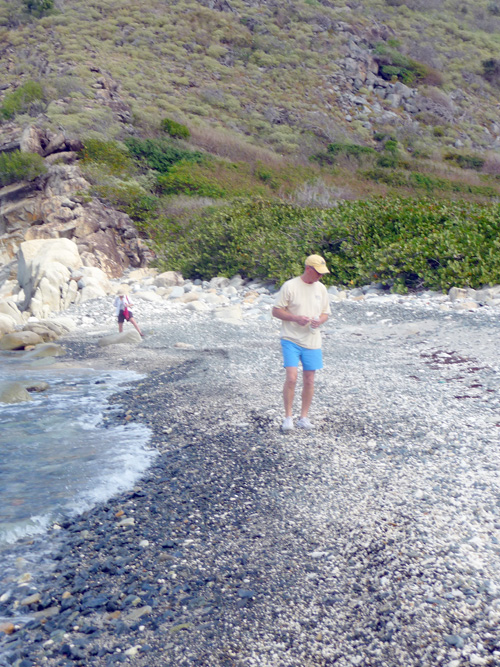 Jack
Paddle boarding (SUP) is a new sport for most of our charters. They are always amazed how quickly they pick it up and how they don't want to put it down. It's a perfect sport for a calm cove before breakfast or after an adventurous day on the reef.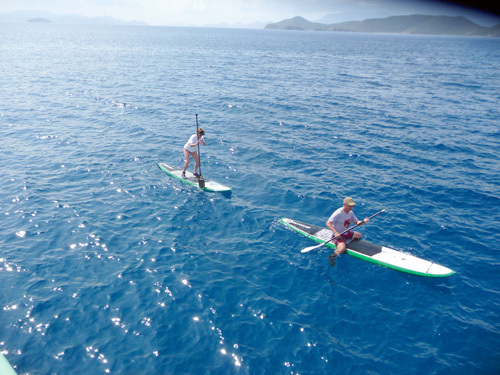 After spending five days on the Tiki, they moved on to their next destination, Cinnamon Bay Camp ground on St. John. I had the pleasure of joining them their last night and understood their choice.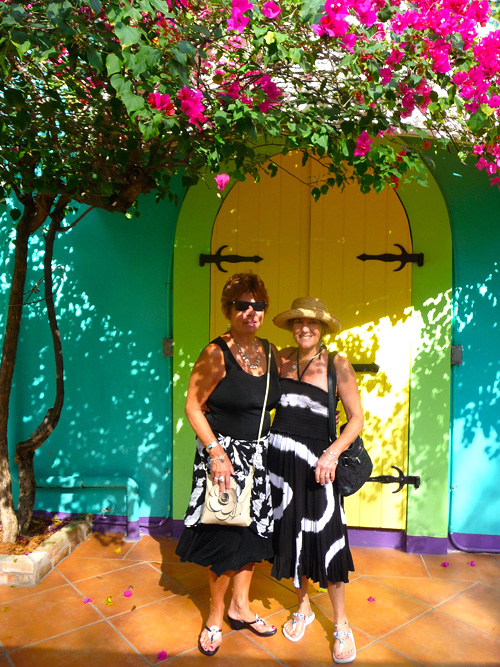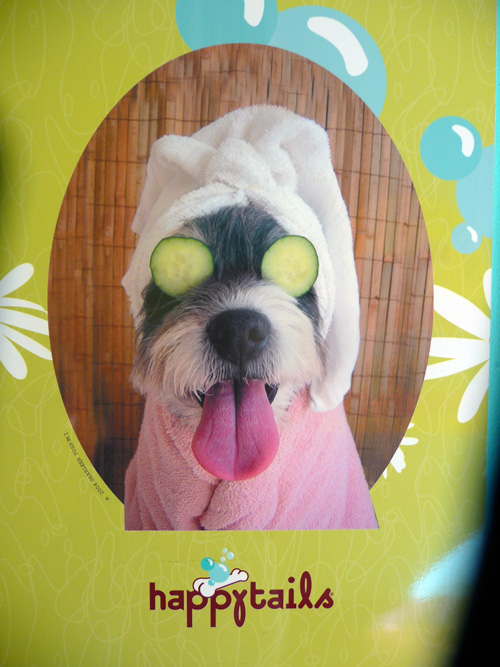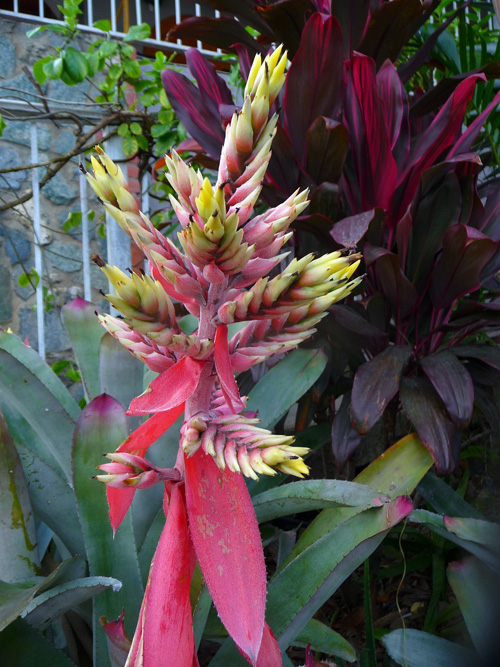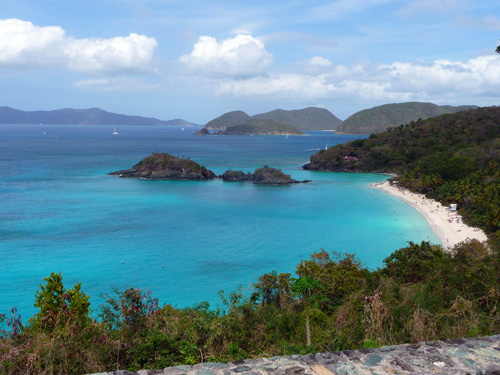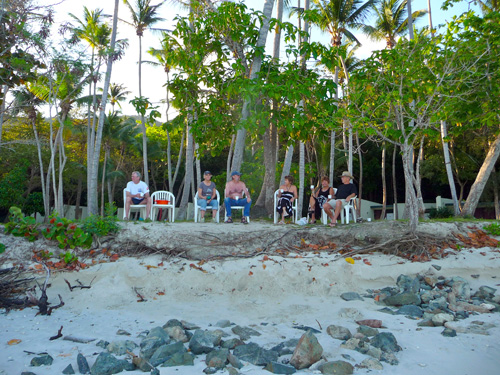 View of Cinnamon Bay, St. Johns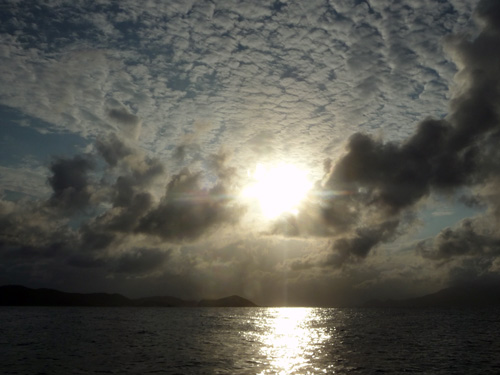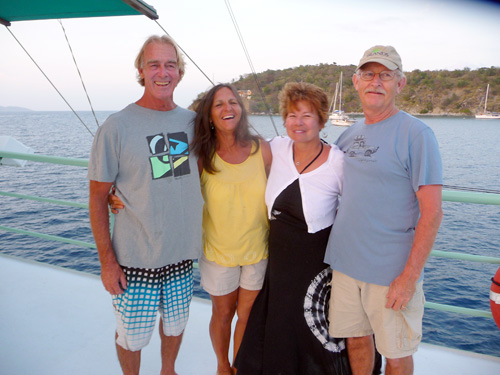 Stormy, Bev, Edith, Rich
PS: Having family and friends onboard was the ultimate charter.